No matter their title, everyone works in marketing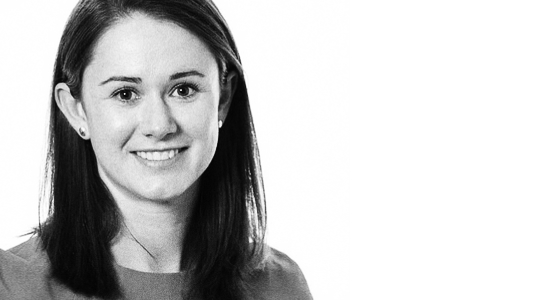 Companies need to stop viewing customer experience as a series of discrete interactions, writes Andrea Dixon.
Customer retention is currently the most important measure of success, according to recent research ('2014 Trends in B2B and B2C Commerce' by Oracle).  That makes sense, since it can cost significantly more to acquire a customer than keep one.
The challenge is: 'Who is responsible for keeping all those customers happy?'
Attracting and engaging customers has traditionally been the role of the marketing department. Not so anymore. Every person in the organisation that's active on the internet has the potential to influence a customer, good or bad.
That means creating strategies for planned engagements (direct online or in-person interactions) or unplanned (such as searchable digital content and social commentary or activity).
We'll dig into this a little more.
The marketing landscape of even a year ago has changed. Push advertising is becoming increasingly irrelevant, and gone are the days of the simple buyer-seller relationship: a customer would see a product advertised, go in-store to find out more, and if they liked the product and the price, make a purchase. Today's customer is empowered, demanding, price sensitive and experience driven. With third party advice and reviews at their fingertips via online communities, consumers are inclined to seek objective opinions from other customers, and seek out brands that indicate they're interested in building a personalised relationship with them. Today's consumer purchases an experience – their experience with a brand becomes the product.
The challenge lies in the complexity of the many touch points a customer has with a brand. The company website, an app, SMS, call centres, social media, in-store… these all represent different interaction channels for a customer. In fact, today's customer feels entitled to an omni-channel experience whereby they can search a product online, ask questions and make comments about it on social, and receive updates via SMS. They also expect to receive unified service across each of these. Given that 57% of purchasing decisions are made prior to a customer entering a store – or without entering a store at all, delivering a positive, engaging and consistent experience across all channels is essential.
But is it marketing's role to manage all of these experiences?
The function of marketing has also evolved significantly with the changing landscape. Communication has become cross-channel, real-time and highly personalised, but what hasn't evolved to the same extent is the internal structure of many organisations. The continuation of siloed departments makes it increasingly more complex for a marketer to truly own every point of contact with a consumer.
An effective customer-centric marketing strategy depends on understanding exactly how people interact with a company throughout their decision journey. The interaction could be with the product, or with service, marketing, sales, public relations, digital or any other element of the business. To engage customers whenever and wherever they interact with a company, be it in store, on the phone, responding to an email, or in a blog post, marketing must pervade the entire organisation. There needs to be a coordinated effort between the many silos representing different customer touch points that perhaps sit outside the traditional marketing organisation, and it must be recognised that everyone holds an element of responsibility in marketing. Everyone in a store, call centre and sales organisation should be skilled at engaging and delighting customers.
To support this it is essential for CMOs and the wider C-suite to collaborate to adapt their organisations to the ways of the modern customer, and in the process, also redefine traditional marketing within the organisation. In 2011 McKinsey predicted the marketing-org chart would consist of a complex web of solid and dotted-line relationships. These would show the roles that marketing plays in designing, building, or operating touch points across the whole organisation, as well as where marketing activities are embedded in other functions. Today, those companies that are most successful in attracting customer engagement and loyalty do implement a structure that sees marketing embedded throughout various roles and functions within the organisation. Adversely, if other departments within a company are unable to deliver on the promised customer experience, the ability of marketing will be vastly impacted. Marketing can work to consistently develop a beloved brand, but one bad customer service experience at any touch point can tarnish all that hard work in a split social media second.
There is a third dimension that exists in delivering a rich, consistent, personalised, customer-centric experience whereby cross-functional marketing is fundamental. Cross-functional collaboration enables the gathering, collating, interpreting and dissemination of data that streams in from every customer interaction. Companies must listen constantly to consumers across all touch points, analyse patterns of behaviour, and respond quickly to their changing needs. Generating these rich customer insights is central to effective marketing efforts.
Realestate.com.au for example, recognised success lies in the ability to act as a marketing organisation across the entire company. Even those functions far removed from marketing have important roles to play. It re-shaped its team around this idea and ensured it had the organisational capabilities to deliver not only cross-channel consistency, but also personalisation in every customer interaction. Based on data collected across touch points, it has been able to deliver a customer centric experience which has seen an improvement in email response rates by 10-18 times.
In today's marketing environment, everyone works in marketing – everyone has a role to play in delighting customers and ensuring their experience with the brand is a positive one. If companies stop viewing customer engagement as a series of discrete interactions and instead think about it as customers do: a set of related interactions that, added together, make up the customer experience, they will be far better positioned to engage and build loyalty and achieve their most important measure of success: customer retention.