Redefining how value is generated through cause marketing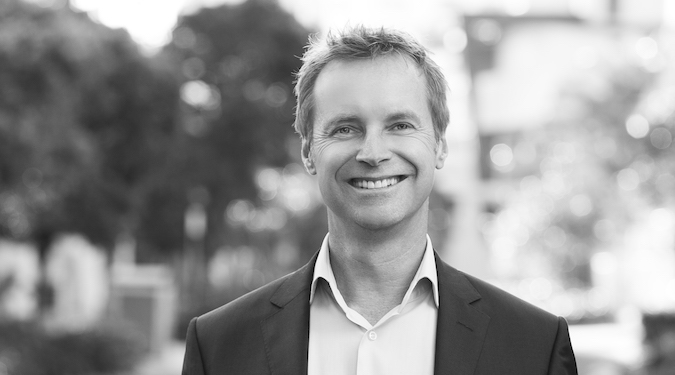 Paul Fisher writes of the life-changing value generated by those in the marketing and media industries who go above and beyond to contribute to worthy causes.
This article originally appeared in The Generation Issue, our June/July issue of Marketing magazine.
On a recent chilly Friday night, 14 Australian media, marketing and creative industry executives entered the decommissioned Yasmar Youth Detention Centre in Sydney's inner west to spend a night in jail, to experience first-hand the effects of juvenile detention, and to raise much-needed funds and awareness for the charity Whitelion.
The cash value we generated was just over $30,000, a stellar effort by all involved and their friends, families and, in some cases, clients! No doubt Whitelion will put those funds to good use to continue to fund its many and varied youth outreach programs.
But what was the non-cash value of our experience? I'm not talking about valuing up the PR – although that would have been in the tens of thousands of dollars with thanks to Rosie Baker at AdNews and Tim Burrowes at Mumbrella, two of the 14 'inmates'.
But with the CEO of Google, the MD of Ogilvy Australia, two UnLtd board directors, three media agency heads, the CEO of IAB Australia, the CEO of HT&E and more, how can we value the non-cash contribution generated by this band of brave champions? What value is generated by all the social media posts, likes, loves, comments and shares, the human conversations about our experiences and the great work Whitelion does?
If our one night in jail pulls one young person off the street and into a program, from which he or she is prevented from self-harming, suicide or repeat incarceration, and he or she goes on to become a barista, earns a wage making coffee, rents a house, buys furniture, and on it goes – what is the value we generated in that one night?
What about the value generated for those of us that took part – both as individuals and for our organisations? I know that many of my fellow inmates were so moved by the whole experience they want to take their teams next year. (Or maybe that's just an excuse to lock up their staff!)
Cause marketing, also known as cause-related marketing, involves cooperation between a for-profit business and a non-profit organisation for mutual benefit.
Movember may have raised over half a billion dollars globally towards funding research, prevention and treatment of prostate cancer in men, but the total cash and non-cash value generated by its brilliant one-month- every-year campaign has been far greater than the cash value alone.
If you've ever flown Qantas internationally, you will have been invited to donate your coins to its UNICEF 'Change for Good' program, which has raised tens of millions of dollars over the 20-plus years Qantas and UNICEF have partnered. Again, the value generated beyond the cash – of providing clean drinking water to a village, immunisations to children or education during conflicts – is far, far beyond the value of the cash alone. And the value generated for Qantas has been, and continues to be, immensely and globally positive also.
Of course, value generation is not new in our industry. Each piece of creative, strategy, media campaign and press release picked up by trade or consumer media and package design generates quantifiable value: sales, brand uplift, market position, shelf position, owned and shared media visitation and engagement. In many cases, it also generates immeasurable value.
Every day the highly talented people in our industry generate value for their clients, for their own brands, for their colleagues, for their social media platforms. Increasingly, these very same people are asking how they can generate value for social purpose. They are seeking a cause to believe in or, in many cases, they want to apply their skills to the causes with which they are already deeply involved, whether that be children and young people, animals, the environment, health or any number of other worthy cause 'genres'.
They are generating value way beyond the cash they can, and do, contribute. An individual may, for example, donate $100 to a crowd-funded project, or $20 a month from their pay to a charity they want to support, and that same individual may also carry out a complete review of a charity's SEO. Or that same individual, with a couple of colleagues, may bring in a charity's sole (and often part-time or volunteer) social media person and teach them the tips and tricks of setting up and getting the most out of their social media pages. Another individual may storyboard, write, shoot, edit and post-produce a corporate video for a charity – this actually was done by one amazing TV network promo producer. Another individual may design and produce the digital creative for a charity's annual fundraising day campaign.
You can see that the unquantifiable value each of these individuals and groups, and the tasks they perform or the skills they apply, is so much greater than the value of their hourly rate or the cash they also donated.
Corporately, it's the same. We see Qantas and its change for good program with UNICEF. We see GroupM mobilise its entire Australian workforce on one day of the year – its 'Power of One Day'.
Channel Ten showcases many great social purpose campaigns, such as Whitelion's Bailout, on its national shows Studio 10 and The Project.
And ARN's iHeartRadio played a song, 'It's Your Time', written, recorded and produced by Musicians Making a Difference and Universal Music, propelling the song to the top trending hashtag on Twitter and providing a musical platform for young people doing it tough to reach out with a resounding voice of support to other young people doing it tough. How do you value that?
Numerically, our industry foundation, UnLtd, has generated, with its partners, in excess of $30 million of value in recent years. But we measure the impact of the value we generate in human lives, and the hope we can all bring to those young people who need it the most.
Because we believe every young Australian deserves a bright future.
Paul Fisher is CEO at UnLtd.
Marketing is proud to have UnLtd as its Content Partner. UnLtd brings the Australian media, marketing and advertising industry together to tackle a big issue: undoing youth disadvantage. We urge you to visit unltd.org.au and get involved.
* * * * *
To purchase a copy of The Generation Issue or a subscription to our fine mag, visit the online shop »
* * * * *