Trying to motivate your team? It's the little things that count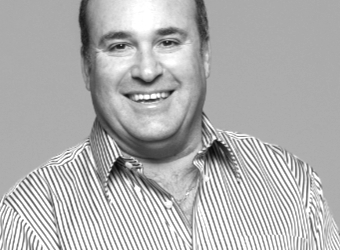 Again and again studies have shown the overwhelming benefits of having an engaged and driven workforce, with everything from your business profits to organisational reputation affected by your ability to motivate your staff.
If you can offer a stimulating, challenging and rewarding environment, the people who make up your business are likely to feel appreciated and go that extra mile to make your business succeed. Often for employees, it's the little things that count.
It's only natural that different things will motivate individual team members, however if you're prepared to dedicate some time to find out what drives each of them, you will see results.
A positive working environment
First and foremost, certain things must be implemented to ensure you're offering a positive space for your team.
Team members need to feel safe and comfortable, that their opinions are valued and their ideas are respected.
In a working week alone, the average employee's time spent in the workplace is pretty significant, so try to encourage good work culture and a friendly environment.
Follow the leader
Demonstrate professional workplace behaviour in leading by example. Set guidelines, ensuring procedures are put in place, and in turn, adhered to.
Team members need to be able to look up to their management and be guided by their leadership qualities to enable them to follow suit. To be motivated to achieve, people must be met with inspiration.
Good leaders earn respect and have a strong sense of influence over their peers, but mutual respect in the workplace is critical. No one likes to feel like they're been schooled, so rather than dictating to your team all the time, encourage interaction and input.
Talk the talk
Interact with your team on a regular basis. If they do not feel valued or important to your company, their motivation to add value to your business will likely be at a minimum. Clear, concise and regular communication between everyone, ensuring that everyone feels recognised and appreciated, is essential for success.
Effective communication with your team can be achieved through a number of mechanisms, such as regular meetings, where your team can ask questions and offer their suggestions.
Showing that you understand the distinct roles played out by each individual and acknowledging each person is an expert in their position can do wonders for the way you are perceived by your staff. It's just another motivating factor in the mix.
What's in it for me?
Keep your team interested in their job and encourage your employees to give a little extra by offering them a reason to work harder.
Can you offer your team the opportunity to grow and develop by partaking in further training? Or can you implement a reward program that's too good to pass up?
An incentive scheme, or the opportunity to progress, can push your team to think bigger, work to their optimum and even put in more work than is required.
Remember, your team becomes more of an asset if they're proactively seeking ways to better themselves.