What does the future of events really look like: Interview with Karen Powell (McCorkell)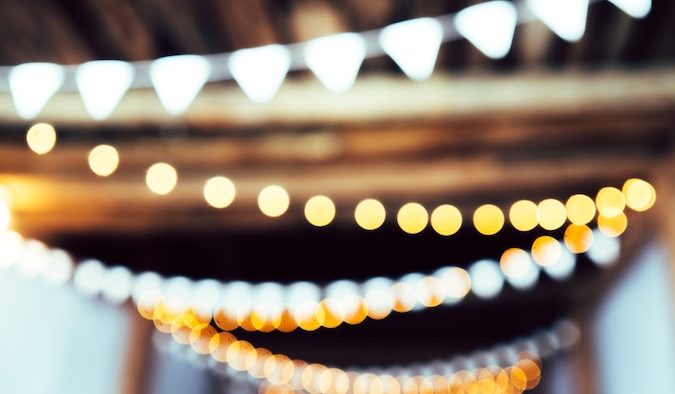 Online events spiked in 2020, forcing global brands to reconsider how events were being deployed. With so many stand-alone platforms to choose from, agency leaders need to view integrated event management technology as a long-term strategy.
Marketing spoke with Karen Powell, the managing director at B2B agency McCorkell, which recently partnered with event marketing and management platform RainFocus. Together we discuss the future of events, considering everything from machine learning to virtual event screen fatigue.
How do you view the future of marketing events – is it physical, virtual or a hybrid?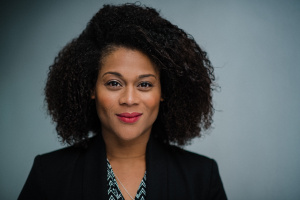 I view events as a key part of the customer journey to heighten a customer affinity to a brand and allow buyers to smell, taste and feel the beating heart of a brand. These moments that matter need to personally engage a person, in order for them to feel something. 
Physical events are an ideal way to personally engage your customer, while virtual events need to be viewed as a broadcast medium with the addition of in-home enhancements to bring the personal engagement to life – they need to incorporate interactivity, immersive experience and be personalised. 
With the increase of screen fatigue, event organisers need to be sensitive to how much they expect of a person's screen time and make every second count. 
Hybrid events are not best practice and break the attendee experience. The speaker's attention is divided between the online viewers and those in person, the online audience experience FOMO as though they are watching the action in a fishbowl and not an active part swimming tin the tank, and interactivity, real-time data capture and intelligence is fragmented.  
In 2021, brands will continue with large virtual events and smaller hyper-personalised physical events with content available on-demand for ease of consumption online.
What do you think is the biggest challenge marketers have when it comes to events?
Unfortunately, there are a few. However, they can be easily rectified. 
Sales conversion is a big challenge, with high event registration/attendee numbers but lower sales conversion from the delegates due to changes in budget authority. 
Management of expectations across the organisation are another. The belief that the traditional physical event format, content, session times, costs and experiences are not equally transferable to virtual is incorrect and can result in sub-par online events. 
Many marketers have also found it difficult to find an effective substitute for physical events that can deliver a strong volume of highly qualified leads. Most have attempted to repurpose budget into paid media, content syndication and publisher lead virtual events with limited success. If everyone is using the same channels and fighting for the same attention, the share of the pie is obviously going to be significantly reduced.

What tech opportunities are marketers currently missing when it comes to events?

The major opportunity that marketers are missing is they often view event technology as a stand-alone. Event technology should be viewed as a long term strategy, consolidated into the marketing technology stack and consistently deployed across the organisation. 
Event technology should be tiered in an organisation for best results, for instance: using meeting platforms for 1:1 meetings (Skype, Microsoft Teams, Google Hangouts), webinar platforms for 1:many meetings (Webex, GoToMeetings, Zoom) and immersive platforms for 1:mass-market events (RainFocus, Intrado). 
Do any clients or brands come to mind as case studies or examples that are really doing great things when it comes to events?

We are Adobe Engage Partners and they are clients in the Creative Cloud side of the business. They have nailed the seamless integration of virtual, physical and on-demand, while provided a frictionless customer experience. 
SAP is also a McCorkell client and they have a long term view of the integrated customer journey, with events programs built into the long term strategy.
What data opportunities do events present? What are the data risks?

We are big believers in omni-channel communications, machine learning and insights-led engagements. All three of these take an enormous amount of time, organisational buy in and talent to pull together, but they are worth it.
Organisations that are working towards machine learning and intuitive systems will be able to make the most out of consolidated tech stack data to provide relevant automated audience communications at scale, virtual and physical event data enrich machine learning. 
Omni-channel communications data allows data to be captured at all points of engagement both passive and active, this way data is captured from multiple platforms as well as physical event environments to enrich a customer profile and communications approach. This can be activated in real-time omni-channel engagements.
Physical Event data from things such as geo-fencing, NFC and tokens (both passive and active on the event floor) provide insights on professional interests, content and engagement consumption, preferences and usage patterns. 
All of these put the experience in the hands of the audience so they can choose their own journey based on business needs, content, preferences and convenience. 
One risk is that the demise of third-party cookies, which will impact audience acquisition and sales conversion efforts. 
Are there are any marketing trends that you think will be important in 2021?

A return to old school marketing! With everyone moving to digital and the reduced level of cut-through, there is a swing back to analog marketing tactics direct to the home. We'll also see sales and marketing convergence into revenue marketing to focus on working as one unified team, driving revenue outcomes via a consolidated customer engagement approach.
Also with the world moving to online-first engagements, the B2B enterprise were caught unprepared for B2B digital commerce. Marketers globally are now planning how to transform traditional face-to-face enterprise sales into automated enterprise e-commerce – e-commerce is not just for e-retailers anymore.
Finally, in an era of digital sameness, all brands are using ubiquitous channels and marketing approaches to reach the same audiences with similar content styles and formats. The only way to truly differentiate your values, purpose and brand is through creativity.
What's next for McCorkell?
Given the extreme change in buyer behavior across the world, many brands were ill prepared and are behind in adapting fast enough to get ahead of buyer expectations. We are focusing as much of our attention on helping brands get ahead of the changing customer landscape. This is across sales transformation, revenue marketing, reinventing event experiences, frictionless omnichannel comms and high-performing integrated technologies.
For brands to get ahead in this way we are working closely with CMOs, CEOs and sales leaders to support growth of revenue marketing functions in their business. 
Very importantly, we are supporting the events industry across APJ to renew itself in 2021 by partnering with others across the region to jointly reinvent event experiences and see industry opportunity and potential out of the darkest period the events industry has ever seen.
Also, we are 30 years old this year so I think a celebration is in order to celebrate not only us but what the industry has accomplished, become and continues to strive towards! 
Karen Powell is the managing director of integrated marketing agency, McCorkell.
Photo by Andrew Knechel on Unsplash.