Something old, something new – email marketing trends to watch in 2021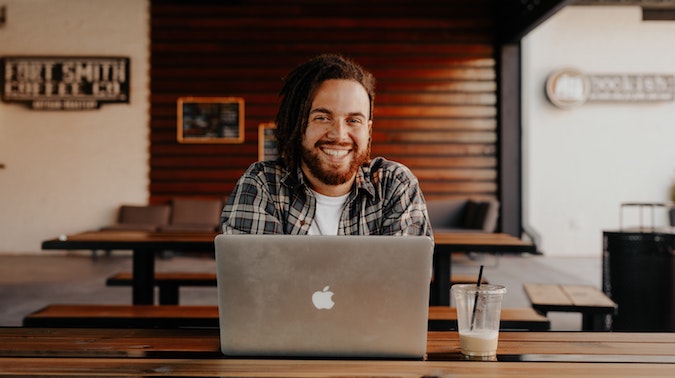 Tunc Bolluk considers email marketing trends that will dominate 2021 and outlines how brands can enhance email marketing programs to gain and maintain a competitive edge now that the stakes have been raised.
It will come as no surprise that the use of email surged in 2020. With lockdowns and various restrictions taking place across the world, email cemented itself as a reliable, affordable, and most importantly, a highly effective way for companies to stay engaged with customers and subscribers.
In order to answer some of these questions, I've complied Validity Inc.'s top email marketing predictions for 2021:
New technologies
Of all the new technologies permeating email marketing, one we'll continue to see more of is Accelerated Mobile Pages (AMP) which allow marketers to create richer and more engaging experiences within the inbox. With AMP for email, recipients don't need to click a link and wait for a page to load, rather they can experience features like drop-down lists, carousels, and customer surveys — which increase engagement and reduce friction in the sales process — within the email itself.
We're also set to see a greater application of AI (artificial intelligence) for things such as subject line and headline optimisation, engagement prediction and next-best-offer selection, as well as greater use of augmented reality (AR) to provide more of an 'in-store' shopping experience.
Open rates becoming a thing of the past
Many marketers recognise that email open rates are over-inflated. In fact, open rates may be three times lower than what we're led to believe, making this measure a far less reliable indicator than previously thought. As a result, we'll likely see marketers placing less importance on this metric going forward. Some of the reasons reported that open rates aren't entirely accurate, include increased image caching — particularly on mobile devices — and bot-driven signups which lead to artificially high open rates. Marketers may also move away from open rate tracking for legal reasons. For example, in Europe an open tracking pixel is deemed a cookie,which makes it subject to specific consent requirements.
So how will marketers measure engagement and success if not through open rates? We predict that senders will shift towards KPIs such as time spent reading and engaging with emails as a more accurate evaluation method.
More defense tactics
Last year we saw a huge increase in the number of email scams, with many bad actors using COVID-19 as a front and posing as trusted senders such as the World Health Organisation. In fact, in April Gmail said it was blocking 18 million malware and phishing emails each day and more than 240 million spam emails daily, all of which were using COVID-19 as a lure. These kinds of attacks are only becoming more sophisticated, therefore we predict that marketers will take additional steps in 2021 to protect their brands, their sender reputations and their customers from scams by implementing a Domain-based Message Authentication, Reporting, and Conformance (DMARC) policy. The DMARC standard is designed to give domain owners control over who sends emails on behalf of their domains and their subdomains, helping to prevent fraudulent messages being sent.
Crowded inboxes
According to data from Validity Inc., global email volumes are already up 25 percent year-on-year and these numbers are only set to grow. Given so many of us were home a lot more than usual last year and turned to online for our shopping and entertainment needs, email lists grew significantly. This surge in usage also acted to cement email as the most trusted digital marketing channel.
While considerable list growth is good news for marketers, a not-so-good side effect of this increase in email volumes is that it's more difficult for messages to arrive in subscribers' inboxes and more of a challenge to get recipients to engage with the messages they do receive.
Communicating with purpose
A big learning for brands in 2020 was the importance of authentic communication. Subscribers received dozens if not hundreds of emails from brands during the onset of the pandemic, some offering genuinely helpful advice and support, while others offered not much more than empty words. We also witnessed customers unsubscribing in droves from brands that failed to communicate with empathy or were seen to be capitalising on the crisis.
Looking ahead, we think marketers will keep this lesson in mind and will prioritise communicating more thoughtfully with their subscribers. One of the ways they'll do this is by segmenting their email lists using signup profiles which provide insights into subscribers' intent and indicate what type of content they'd like to receive. Did they sign up to receive offers, or because of a particular product being released, or for another reason? Another tool we believe marketers will employ to communicate more effectively is progressive profiling. This technology allows marketers to gather small amounts of information at a time, often via a series of forms on their website, helping them to tailor their messages, tone and timing to best suit a particular audience. This type of tailored, intent-based marketing can help senders increase engagement and conversions, as well as reduce complaints and unsubscribes.
The events of 2020 significantly changed the landscape for email marketing. Use of the channel has grown exponentially. Email marketing's title of 'most trusted digital marketing channel' isn't set to disappear anytime soon. At the same time, increased use of email has increased competition and made it harder for brands to be heard through the noise. In order to thrive in the New Year, we believe marketers will (wisely) be embracing new technologies, changing the way they measure success, improving their defenses, working hard to be heard in over-crowded inboxes and putting greater emphasis on authentic communication. Time will tell whether these activities prove a winning formula for email marketers.
Tunc Bolluk is the VP, APAC, at Validity Inc.
Photo by Brooke Cagle on Unsplash.