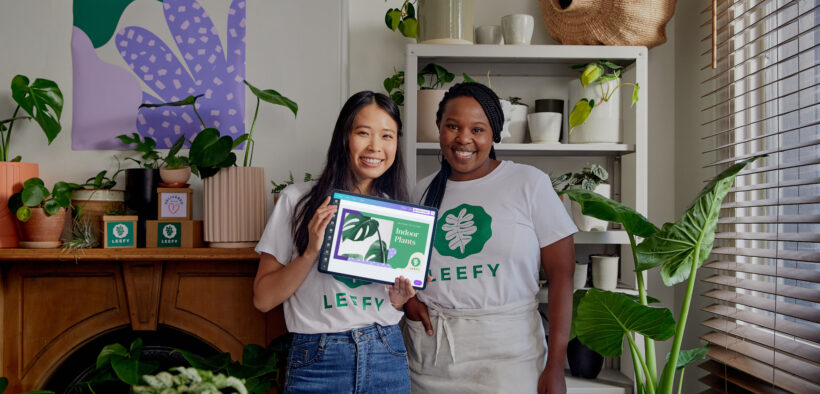 As we all become increasingly addicted to the content on our phones, shortening attention spans are affecting not just our personal time but driving us away from boring text even in the office.
Canva has released a study into the value of workplace visual communication, declaring a new king of the communique. For 'The Visual Economy Report' it asked 1×600 business leaders from the US, UK and Australia about their use of design principles to gauge professional communication expectations.
Though it's no great revelation in this social media age that visual formats are critical for engaging most audiences, this report shows just how highly the majority of businesses regard the skill for both internal and external messaging.
These professionals recognise the importance of integrating visual communication to their business strategies, as they grasp new fundamentals, with customers expecting a similar level of aesthetic quality from branded content to that of social media platforms.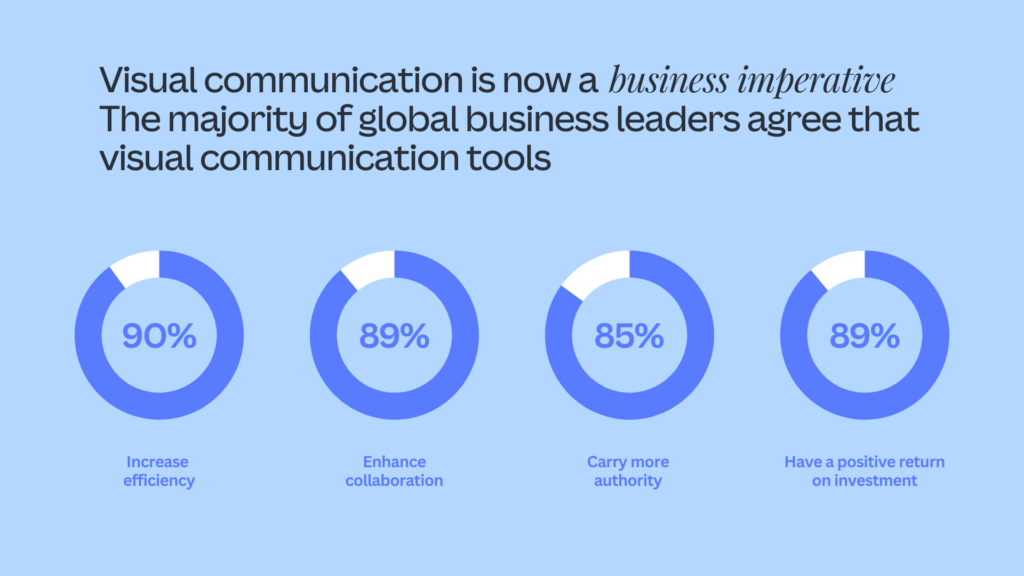 The new crucial skill
Design literacy has become such a vital skill for employability that most businesses now expect such skills even in non-design roles, with 61 percent expecting extensive design knowledge.
Naturally this advantages a certain demographic. The report labels Gen Z as the "visual generation", digital natives with an intuitive advantage in social media and content creation skills. However, almost two thirds of companies offer training for non-design roles so that people can adapt to shifting expectations.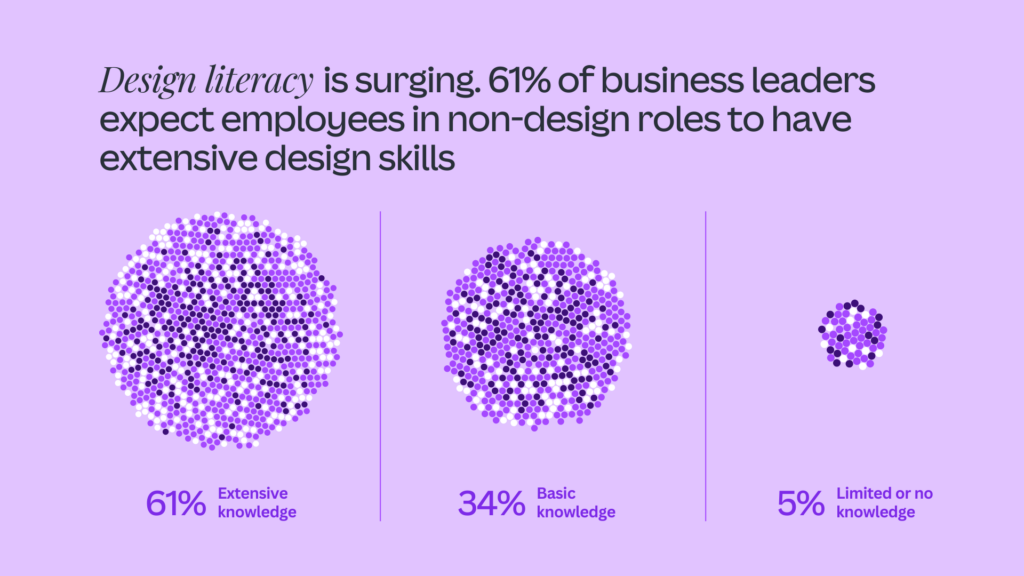 According to Canva, employers are looking to simplify the complexity of software involved in their workplaces. The breadth of design software businesses deploy seems to be a source of issues, with 56 percent of businesses dissatisfied with their design consistency. One business reported that after adopting a company-wide design platform it had saved several thousand hours of design time. 
The full Canva report can be found here.