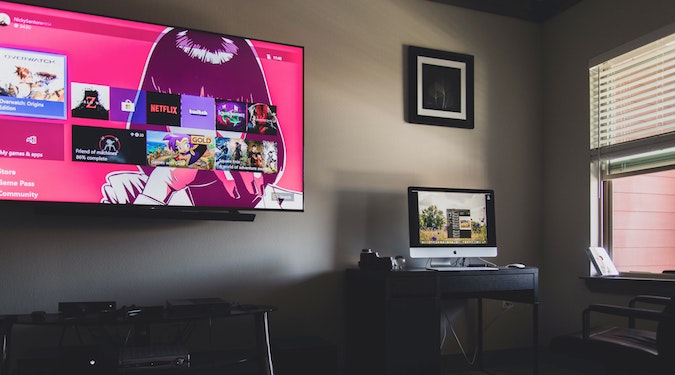 In 2022, there is going to be an awful lot of attention on attention – or more specifically, on attention-based media metrics if my many conversations with brands and agencies are anything to go by. Imran Masood writes.
In the past, when talking with brands and agencies about measurement, the focus always used to be around viewability and time in view.
Now, the focus is firmly on attention metrics.
So, how do you measure attention? What is driving the shift? Why should marketers be paying attention to attention this year?
Verification technology has evolved
Over a decade ago, the media verification industry began because of the need for vendors to help answer a single question from marketers. These include: did my ad run when and where the publisher promised? 
Since then, the industry has evolved to ask more complex questions: 
was my ad viewable by the end-user?;

was it served to a human? And; 

is the environment safe and/or suitable for my brand?
When you sit back and think, all of these questions are about quality. Whether it's the quality of the context or the quality of the delivery. So, it follows that the next frontier for verification technology would be to look at the environment of the ad and how people interact with that ad – or in other words attention.
Attention can broadly be defined as 'exposure' and 'engagement.' Exposure considers many factors, including an ad's presentation, its intensity, and prominence, share of screen, video presentation, and audibility. Engagement is a measure of user interaction, addressing key user-initiated events that occur at the device or ad level.  DoubleVerify's attention metric (DV Authentic Attention™) for example, overlays over 50 plus data points; these might span user touches, screen orientation, video playback, and audio control interactions.
Audiences are on the move
The pandemic has opened a Pandora's box of challenges when it comes to capturing attention. Traditional media routines centred around the standard 'commute, work, lunch, commute, home' routine  have been permanently disrupted, and traditional engagement strategies have been thrown out the window.
SVOD (Streaming Video on Demand) and BVOD (Broadcast Video on Demand) have seen exponential growth with PwC's Australian Entertainment and Media Outlook predicting SVOD will grow at 20.4 percent[1] CAGR through 2025 to become an estimated $3.3 billion in Australia. BVOD will grow with a CAGR of 32.7 percent to 2025.
Throw in the seemingly unstoppable rise in TikTok's popularity, brands want to ensure they are making the most of advertising dollars. Fortunately, metrics like exposure or engagement, audibility, screen touches, screen real estate, and screen orientation provide powerful data sets that are much more accurate at predicting exactly how likely an ad is to succeed.
Tracking performance in a privacy-first world
In an increasingly privacy-conscious world, marketers are under pressure to find alternate methods of tracking performance. The imminent deprecation of third-party cookies and other identifiers, as well as a rapidly evolving privacy regulatory environment, are impacting previous ways of tracking so marketers are seeking ways to make sure they are engaging with their customers in the right way across multiple platforms. The good news is that measuring attention is still possible in a world filled with new privacy regulations and the limitations of cookie-free environments– and critically, insight from attention metrics can be used to optimise performance.
Driving optimisation
According to research from eMarketer, 98 percent of marketers believe that by looking at deeper attention metrics, they could improve campaign performance and advertising outcomes. And with good reason. US and European brands have been a little faster than AU to harness the power of attention metrics but are seeing great results.
For example, Vodafone Germany wanted to measure and optimise the performance of its digital ad campaigns with the goal of driving qualified purchase intenders to their site and driving sales. They did so by deploying our DV Authentic Attention™ solution which analyses over 50 data points to provide timely, impression-level insights to optimise performance. Not only did they find that DV Authentic Ads™ had much higher conversion rates (43 percent higher for qualified traffic and 77 percent higher for sales) than those of non-DV Authentic Ads™ they were able to dig deeper to find out which of these ads were doing the heavy lifting within the group of ads. They discovered that high engagement ads grew over 2.5 times higher qualified traffic and sales conversion rates.
In a disrupted world, it has never been easier to get left behind if you continue to focus on the metrics of campaigns past. It's time for marketers to ensure they have the tools in place to understand how, when, and why their brand is attracting true attention – or run the risk of losing out to brands who have mastered the art of attention-seeking.
Imran Masood is the country manager AUNZ at DoubleVerify.