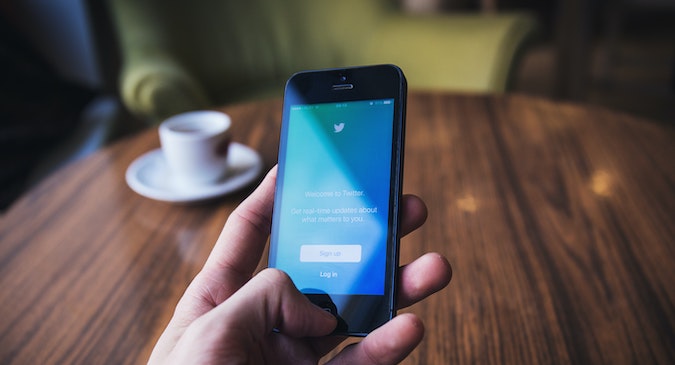 With the recent acquisition of Twitter by Tesla founder Elon Musk, there's bound to be some changes. With a new sole owner at the helm, what are some of the rumoured predictions to happen to the platform?
Expect technology to improve.
Twitter has at times lagged behind other social media platforms in updating and improving its features. Musk probably sees an opportunity to improve Twitter's functionality, and hopes this will significantly increase its value. For example, Musk has stated he wishes to add the long overdue "Edit" button. 
Musk has also said that he wants to improve the  algorithm, though what he sees as an improvement in this area is somewhat unclear. 
Does this mean users will have a more curated Twitter experience, keeping them away from inflammatory content? If so, this could make Twitter a less toxic platform. This is something which has previously put advertisers off from the platform. 
In November 2021, Twitter hosted its first Shoppable livestream event with WalMart and Jason Derulo. This kind of innovation and new experience that Twitter desperately needs. 
Other platforms have found ways to integrate shopping, and Twitter needs to expand in this area. If Musk can expand Twitter's technological capabilities, marketers will want to think about crafting content specifically for the platform, much like Snapchat. 
Alongside this, if Musk makes improvements to Twitter's features, it may gain more users, or bring back people who got bored with it. This will also make Twitter more valuable. 
Twitter started out as a micro-blogging platform, but that isn't always how it's used any more. It's where news is broken, where companies interact with customers and where funny videos go viral. But all of that has been papered over its limited capabilities as a blogging platform. If this gets overhauled, it'll be a big boost to advertisers. 
Less bots
Musk has pledged to defeat the spam bots on Twitter. This has broader implications beyond making Twitter more enjoyable to use. It also means that Twitter's data will be far more accurate and reliable. 
This would make Twitter much more interesting to advertisers, as it would improve the ability to target ads to a specific audience. Instead of being bombarded with nonsensical bots, reply threads will instead be filled with real comments. 
Regardless, with less bots infesting Twitter's user base, the company will be able to segment its users more accurately. Data is a number one factor for advertisers. 
Less content moderation
Musk has made it clear that he wishes to establish Twitter as a platform for free speech. However, it's not clear what he really means by this. 
Of course, he has mentioned that he wants to eliminate censorship. This mostly affects large Twitter users like politicians and celebrities who drive the site's content. Musk says he wants to eliminate moderating that's arbitrary or opaque. Twitter has undeniably used its moderation rules as a method in such ways before. For example, the Hunter Biden laptop story, which the tech company shut down as "misinformation". Well, it later turned out to be "information". 
The problem with removing moderation, at least for advertisers, is that it makes Twitter considerably less brand-safe. 
This has always been a problem with Twitter. It has always been a prevalent source of breaking news – advertising could be seen alongside reporting of horrible violence and the like. But at the same time, this sort of content is what makes Twitter valuable in the first place – first hand reporting of significant events around the world. Perhaps Musk will also improve the algorithm's ability to determine what content is appropriate for advertising, and what is not. 
Or, Musk could add a feature that allows brands to self-regulate their threads. One of the biggest debates surrounding Twitter is whether it exists as publishers of content – which would make them partially liable for the content on site – or as mere platforms for other's content. 
If Musk leans towards the "platform", then he may wish to provide Twitter users with greater capability to control the content. For example, YouTubers are able to remove comments on their videos. So, in effect, the comments section is also part of the channel's content. Therefore able to be regulated by the channel. This may put advertisers at ease. 
More transparency
Musk has said that he wants Twitter's algorithm to be open source and far more transparent. Twitter users should know what content is being filtered in and out. 
This will increase the importance of organic advertising. Brands that pay to boost advertising may receive a negative reception.

Brands that can generate organic growth and sharing will be perceived better by users. Therefore, this presents another opportunity for brands to see social media presence not just as a marketing tool, but as an actual product offering itself. This is also important to consider when attempting to reach Gen Z. This generation tends to be very resistant to overt advertisements. They prefer brands that draw people in naturally with creativity and an authentic vibe. 
More will be known about Musk's intentions for Twitter in the coming weeks, especially after the earnings report due Thursday.