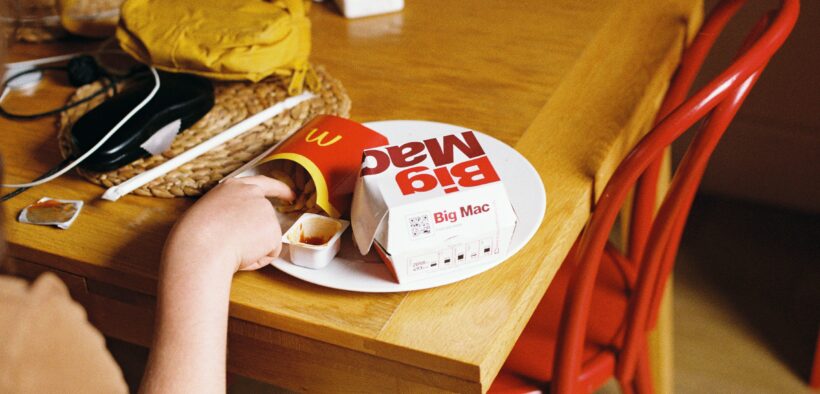 You need deep pockets to go to the grocery store these days as the cost of living crisis continues to terrorise our grocery stores. However, there is one particular business that is benefitting, and that is the coveted golden arches.
Across the globe, McDonald's is continuing to post strong quarters, as people find the meals cheaper than doing a grocery shop. UK McDonald's CEO Chris Kempczinski has stated that the restaurant's British arm has its strongest brand position in years. On 31 January 2023, Kempczinski addressed the investors and credited the brand's strong marketing which is helping the upswing in public favouritism.
"[Our brand's strength] is attributable in part to our best in class marketing machine," says Kempczinski. And, it's no surprise. McDonald's latest campaign engaged with award-winning filmmaker Edgar Wright to direct Raise Your Arches, which went viral online due to the risk of not using any McDonald's product once in the spot.
In the States, the public are generally talking about the rising cost of groceries versus the rising cost of eating out at chain restaurants. 
"[The people aren't] talking about the price of eggs at McDonalds," says restaurant analyst Mark Kalinowski. "The public is talking about the price of eggs and the local grocery store. Even though chains have taken the price up, it seems like Americans are more upset about the changes in grocery stores."
Cost of living in Australia is shrinking our buns
A little closer to home, McDonald's has ended up in headlines recently, but not for the cost of the food but rather the changes in the menu. A social media uproar happened recently when it was discovered that Maccas had sneakily taken Sprite off the menu and replaced it with Sprite Zero. And, if that wasn't enough for the hungry TikTok user, people found out that McDonald's burgers have slowly been shrinking before our eyes. It's colloquially known as "shrinkflation", and diners have been noticing that the much loved burgers are not the staunch size they once were.
But, in the face of no sugar Sprite and a smaller Big Mac, Aussie consumers are still wolfing down the classic fast food rather than spending $10 on three capsicums. And is that really a big surprise?