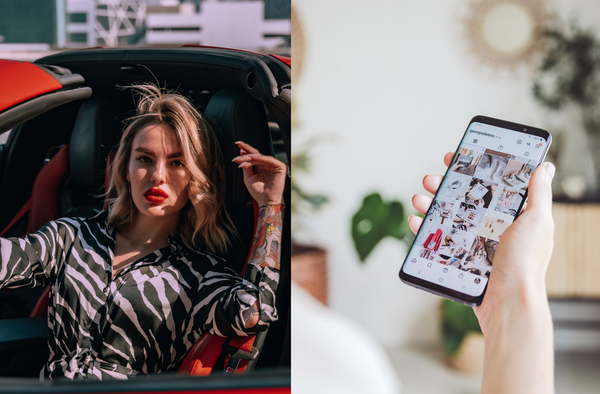 Lavish and all-expenses paid influencer getaways have been circulating headlines, criticising whether it's relevant to its audiences during an global economic crisis.
A recent Tarte influencer trip, has caused controversy, as twenty-nine influencers and their plus-ones enjoyed a three day all inclusive luxury getaway in Dubai. Spectators across the internet have criticised the amount of money spent on this trip and the relevancy to its audiences showcasing a luxurious lifestyle. 
The popular makeup brand received backlash for being "out-of-touch" with its audience due to rising living costs. But the brand has stated that it's able to reach millions through influencer collaborations as CEO of Tarte Cosmetics, Maureen Kelly compares the trips to marketing budgets of the Super Bowl. However, the current economic climate across the globe, particularly families struggling to afford a basic standard of living, questions the relevancy of these marketing strategies. 
Research via Room Unlocked has indicated that users have outgrown the culture of perfectionism showcased on social media platforms. As users, online authenticity is reshaping the internet and how they consume these channels. The research revealed that 64 percent of British people say they lost respect for influencers that are driven by commercial gain, and lack authenticity. 
Furthermore, another 37 percent have indicated they identify more with influencers who post with a social cause at the heart of their content. This revealed that users are in need for brands to engage with content creators not particularly for financial gain but to make a positive difference in society.
Users are gaining interest to see themselves reflected in those brands that choose to collaborate with like-minded creators, as 25 percent reveal that they only follow influencers who share the same beliefs and values as them.
CEO and co-founder of Room Unlocked, Alex Payne, comments on the nature of brands being more cautious with the creators they partner with. 
"Influencers are earning less because brands are being more cautious with their spend, ensuring they connect with the right creators who align with their values and also those of their customers," says Payne.
He continues, "Influencers who are going to survive and thrive in the current climate are those that have a social cause or genuine passion at the heart of their voice and the content they create, rather than just posting things that they've been paid to advertise. Authenticity has quite rightly become king amidst an industry that has been awash with disingenuous content throughout the years and this is becoming increasingly easier to spot.
Payne highlights that a reduction of earnings with influencers has reduced because of the market being saturated by them. 
He says, "There's been a wave of people leaving their jobs to chase this career path meaning there's more competition by way of choice and as such, brands can pay less."
"Room Unlocked passionately believes that relationships between brands and influencers can be built on love, not money and provide an alternative to traditional, paid routes for content creation. We provide a platform for people to connect and create mutually beneficial and lasting relationships regardless of the current climate."