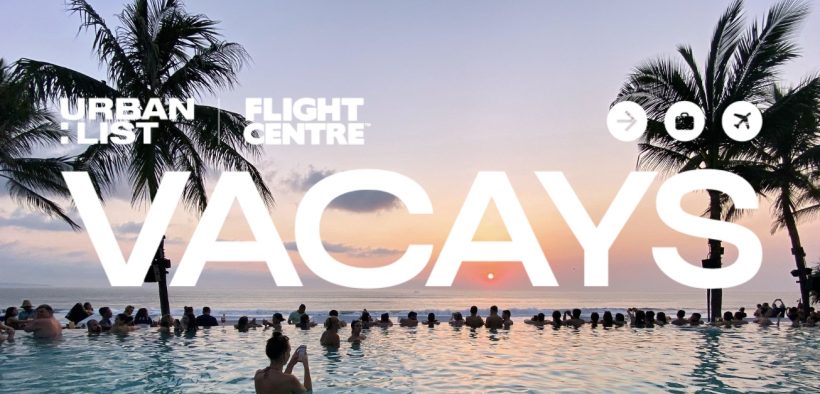 It seems that there are not many left in Australia this European summer. As the consumer appetite for flocking to another country intensifies, Urban List Vacays helps those planning a trip.
According to the 2023 Urban List Travel Report, three in four Australians have declared that overseas travel is their priority over the next three years. Perhaps it's the hangover of two years of hard lockdowns, or perhaps it's the call of European content, but the report states that 70 percent of respondents are already in the planning phase of an adventure abroad.
Urban List hears the call and launches Urban List Vacays
For both seasoned and new travellers, the planning stage can be some of the most overwhelming. Urban List has partnered with Flight Centre to take the stress out of making sure that the itinerary is meeting (and exceeding) all the traveller's needs.
Urban List Vacays is an arm of Urban List with six dedicated travel hubs for some of the most popular destinations for Australians: Tokyo, Bali, Fiji, Sicily, Hawaii and London.
It's an ideal partnership, as Urban List has long cemented itself as a site leaned on by foodies all over the country. With its listicles that detail where to find the best sandwiches, ramens or even Aperol Spritzes in Australia's major cities, it only makes sense that these suggestions go global. The microsites part of Urban List Vacays details the best places to stay, where to eat and what fun activities to do when in the specific city.
So, if you're looking for the best place for a 'cold one in London', Urban List Vacays has you sorted – leaving travellers with the most important things: capturing the best Instagram worthy content to make those stuck in their Australian offices start planning their next vacay.