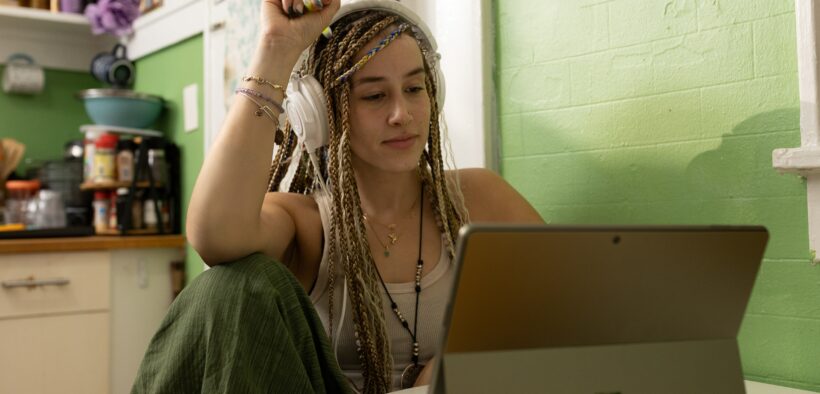 They've been facing backlash for a while, but the ACCC has sworn even more of a crackdown against influencers on TikTok and Instagram. 
The Australian Competition and Consumer Commission (ACCC) has vowed to look into more than 100 local influencers after more than 150 tip-offs from consumers. 
Starting over the coming weeks, a sweep will run through Australia's digital community and find moments of fraud and misleading endorsements. It comes after Instagram queen herself, Kim Kardashian, was handed out a US$1 million fine for failing to disclose she was promoting cryptocurrency.
It won't stop at TikTok and Instagram, as the sweep will also focus on Snapchat, YouTube, Facebook and live streaming services including Twitch.
But it won't just be the influencer at the centre of the search. The brands or businesses who are tied up in the accusations. Advertisers, marketers, brands on social media platforms will be investigated as well.
Why the ACCC crackdown now?
More Australians than ever are going online to shop. And the online shopping realm has a strong reliance on reviews and testimonials when making purchases. As a result, misleading endorsements from influencers and figures that are trusted can be damaging for the consumer. 
It doesn't just stop at misleading posts, but also posts that are presented to be impartial but are not. This includes smaller accounts that don't announce when a post or product has been paid for or gifted.
Gifted posts used to be the legal loophole that allowed influencers and brands to work together but it seemed like a legitimate product or service the influencer enjoyed. In 2021, it became illegal in Australia for these sorts of promotions. One of the first to be fined was Bachelor winner and influencer Anna Heinrich.