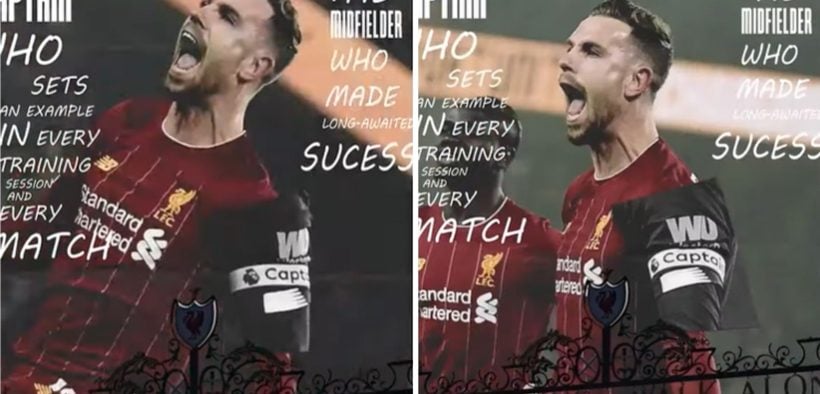 During his 12 years at Liverpool former club captain Jordan Henderson was a vocal campaigner for LGBTQIA+ athletes and fans, even seen frequently adorned in rainbow colours. But the world-class midfielder made a major switch away from the Premier League in July, drawing criticism from fans and LGBTQIA+ advocacy groups alike for joining a team in Saudi Arabia.
He recently accepted an offer to move to Saudi club Al Ettifaq in for an unknown but reportedly 'significant' pay increase, and the global soccer community took note of the hypocrisy.
It's the transfer season of Saudi Arabia
Since Cristiano Ronaldo joined Saudi club Al Nassr in the final days of 2022, the floodgates of cash injections have opened for the Saudi Pro League as some of the best soccer players in the world have moved to the Middle East for record-breaking wages.
Brazilian superstar Neymar became the latest to make the switch on 16 August, moving to Al Hilal after a high-profile stint at Paris Saint Germain. He will reportedly be paid more than US$100 million annually.
This is just the latest trend in a comprehensive sports washing effort from the controversial nation, as Saudi Arabia's human rights record has long been flagged as cruel. Homosexuality is illegal in the country and those found guilty face severe punishment.
Henderson's history of LGBTQIA+ advocacy
As the club captain of Liverpool FC Henderson forged strong bonds with queer and trans supporter groups of the club and was an active member of the 'Rainbow Laces' project that advocates for greater inclusion of LGBTQIA+ athletes.
In 2021 Henderson wrote a letter to all Liverpool supporters highlighting the importance of the issue.
"Raising awareness around this issue has meant when some fans have tried to sing or shout something homophobic at a game, other supporters now intervene and tell them it's wrong. That's how we progress. By showing that level of solidarity and by drawing a line," writes Henderson.
In the letter, Henderson celebrated the "brave decision" of Australian Josh Cavallo, who came out in 2021 at a time when no other male professional top-flight soccer player was openly gay across the world.
When his transfer was finalised in late July, Henderson commented on the event on X (formerly Twitter), but made no mention of the unfolding backlash.
"It's hard to put these last 12 years into words and it's even harder to say goodbye. I will always be a Red. Until the day I die," he said.  "Thank you for everything. You'll never walk alone."
Irreparable damage to Henderson's personal brand
This perceived betrayal has permanently destroyed the star's connection to queer and trans advocacy groups, but he has been blasted by the press as well. Football365 called the transfer "a big fuck you to all the LGBTQ kids".
An Al Ettifaq poster was sighted recently that uses an edited photo of Henderson with his once rainbow captain armband now black and white.
Marketing mag recently spoke to experts in branding who represent the LGBTQIA+ community about how brands can better show allyship and how to avoid rainbow washing. 
"We know which companies are queer allies outside of Pride Month, and we know which ones are the fake allies when they try to capitalise off us inside of Pride," says interior designer Michael Boer.
Find the full piece on rainbow washing by Liv Croagh here.
Cover image attributed to Sky News.