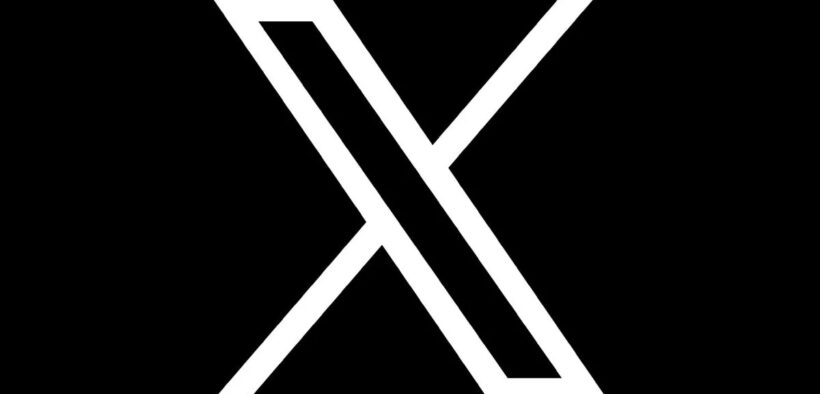 It's the week of the rebrand on Marketing, with yet another company deciding that it's time to shake things up. Twitter is pivoting to 'X'.
Though the familiar text-driven social media platform is still named Twitter, that is set to change. The company and its high-profile owner Elon Musk recently launched new branding, with a black, white and red theme replacing the light blue. And its iconic logo, the bird silhouette, has been replaced by a stylised letter x.
The degradation of Twitter seems final, with even the facade of the once thriving platform torn away and the current platform shown without its familiar glow.
The transition to the new branding is fragmented. While the browser version of Twitter shows off its moody 'X', on mobile there is no sign of an update. Both the app icon and user interface still have the bird logo.
Issues arose immediately as it looks like rivals Microsoft and Meta own trademarks of the letter x, with that of the latter even relating to software and social media.
Not sure what subtle clues gave it way, but I like the letter X pic.twitter.com/nwB2tEfLr8

— Elon Musk (@elonmusk) July 23, 2023
Advertising dollars tumble
Already in a tailspin, last month the platform introduced controversial rate caps that limit the number of tweets users could interact with in a given timeframe. Even for those of us not investing in Twitter campaigns it was an annoying move, but for advertisers the hammer fell hardest.
With campaigns suddenly restricted, Twitter paid the price. Similarweb recently revealed that Twitter's ad spend year-on-year had dropped 20 percent in June with traffic down 11 percent for the same period, amounting to an overall ad revenue decline of 50 percent.
It was not a good time for Meta to debut its new rival to the platform, Threads, which launched 6 July to the general public in 100 countries, after allowing influencers and brands a head start of two days to provide an initial wave of content.
What is it with Elon and the letter x?
Musk has a history with this particular letter, which was instrumental in building his career. He was a founder of web 1.0 site X.com, an online bank that became Paypal. The domain name was bought from the company by Musk in 2017, and as of this week, it now links back to Twitter.
Though he may be best known for Tesla, Musk's most ambitious venture is SpaceX. The commercial rival to NASA charges US$67 million for rocket launches in the marvellous satellite industry.
In 2020, he and then-partner Grimes even named their son X Æ A-12, so the fascination is evident in both professional and personal life.
Without any of this context it could appear to some internet natives that Musk is launching Twitter into a revolutionary direction, because the letter has another, adult, association.
These are all porn except one. That one's Twitter. pic.twitter.com/VYUWOFsFTv

— Jesse McLaren (@McJesse) July 24, 2023