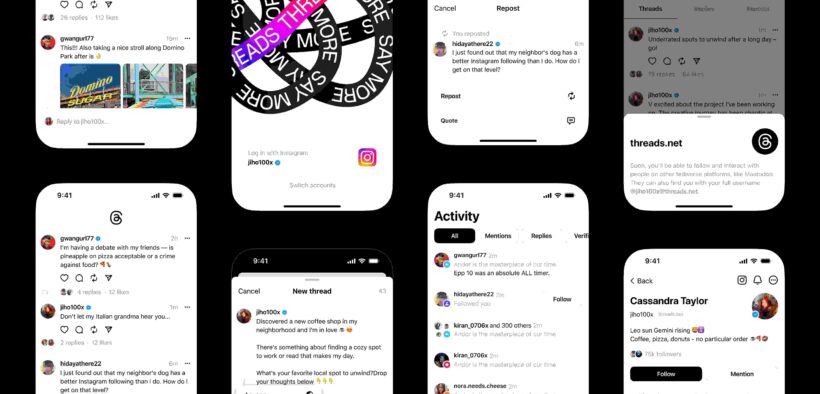 Elon Musk should be worrying less about tackling Mark Zuckerberg in a fist fight and focus more on the corporate warfare the latter's company just declared with its fresh Threads platform.
The two social media magnates have been posturing online as proficient fighters recently, leading Musk to issue an invitation to a "cage match", but Zuckerberg has just struck a major blow of a different kind.
A new Meta app should be Musk's primary concern.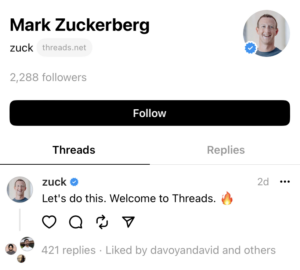 So what is Threads?
Threads is a sudden challenger for the established micro-blogging platform Twitter, as Meta finally takes on its oldest rival. It launched 6 July to the general public in 100 countries after allowing influencers and brands a head start of two days to provide an initial wave of content.
The new "text-based conversation app" as Instagram have labelled it shares a design ethos with Twitter. Many of Twitter's features can be found on the new app, including tweets as "threads" and retweets as "reposts". The feed is a recognisable combination of follower content and recommendations. 
Posts can contain up to 500 characters and can include links, photos and carousels of up to ten images, and even videos up to five minutes.
The rollout does not yet include EU countries though the company is working on launching in that region at a later date. There is also no current advertising compatibility, with Instagram having no plans to integrate sponsors this year.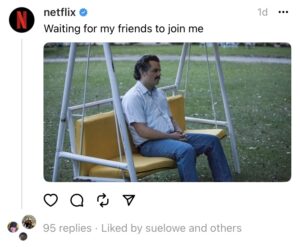 An Instagram twist on tweeting
Threads comes strongly from the Instagram side of Meta's portfolio, not as a standalone product. Users are invited to port across their profile and followers, with Meta seemingly trying to kickstart user networks. One welcome screen says the app is "Powered by Instagram" and promises future compatibility with other services.
The official account for Threads, @threadapp, so far has one post.
"You found us! If you've used Instagram, parts of this app probably feel familiar," it reads, making no mention of a more similar service. "We're here to foster a positive and creative space for you to express your ideas. This time, it's all about conversation."
Much like the early days of Instagram, at this point there is no browser version of the social media platform. 'Threads.net' simply hosts an interactive deconstruction of its logo, with a QR code to download the app.
Twitter troubles
Elon Musk took over Twitter in 2022 and ever since the company has been battling controversies. In November it introduced a fee for verification and let go of the majority of its workforce, reportedly dropping from 7500 employees to less than 2900.
Recently, new limits on the amount of Tweets a user can see each day were introduced that give premium users 10,000 and regular users only 1000, and Tweets became inaccessible for those without an account.
It could be the final straw for advertisers, and users are fed up with the inconsistency. 'Delete Twitter' searches skyrocketed.
An empire with sights set on monopoly
Threads is not the first platform to try and capitalise on the instability at Twitter. Mastodon launched in 2016 and was well positioned to attract former tweeters as they fled last year, but after a promising start it failed to sustain momentum and in 2023 its user base has even contracted.
So why is Threads any different? Well if there's any company capable of supplanting the competition it's Meta.
In its early days Facebook took on MySpace and won, before spending big to fend off its own challengers through major acquisitions of Instagram and WhatsApp. In recent years it has taken to integrating features of other social media sites into its own platforms.