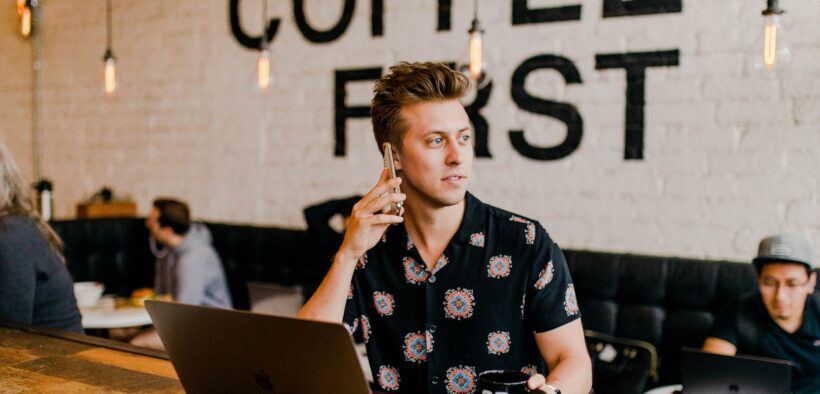 With the new working year well underway and the business landscape tightening amidst an era of economic uncertainty, marketing leaders have a tough job ahead of them. Balancing a looming recession, higher-than-ever customer expectations and a competitive hiring climate is no easy feat. HubSpot APAC managing director Kat Warboys explores.
In a recent survey conducted by YouGov and commissioned by HubSpot and LinkedIn, we asked leaders at APAC brands what they are doing to support growth when they have less to work with. The results? Marketing leaders are prioritising localisation and retaining the best talent. Why? They both have proven return on investment and a near-endless limit to how far they can take your brand. 
The power of local nuance 
A global one-size fits all approach to marketing lacks the local insight and context that's important for driving successful marketing campaigns. Marketing is the channel for a local-first strategy and customer experience (CX) that truly resonates with its market. 
Many organisations will have an international growth strategy, yet shockingly, it rarely includes its marketing team. With research revealing a chasmic disconnect in CX, there's no doubt that a driving factor is a lack of communication and alignment between global HQ organisations and local teams when it comes to marketing priorities. Today, consumers expect their experiences with a brand to be highly personalised, relevant and contextual, all of which will differ from region to region, market to market. Because of this, brands are now expected to have a hyper-local approach in order to build trust and connection with customers.
Marketers acknowledge that local requirements are (to some degree) kept in mind by international HQ when making decisions, but there's still more that can be done. Nearly half (49 percent) of marketing decision-makers in Australia are of the opinion that senior leaders in regional or global offices are often misaligned with local marketing. However, the majority (86 percent) agree that they spend too much time educating their HQ on Australian nuances and needs.
Locally-led marketing
Marketers in regional or local offices are keen to tap into opportunities to lead strategic marketing instead of just executing on a global plan that was developed by HQ. Educating global counterparts is an important part of a regional leader's role, especially for those whose headquarters are based overseas. For regional teams to deliver success through their marketing campaigns, they need to be recognised as local market experts, instead of having to constantly go to bat to prove their local knowledge.
Take a webinar for example — nobody wants to watch a recorded webinar and nor are people likely to wake up at 2am to join it live. It's a no-brainer that locally-relevant webinars are hosted in your local timezone with a brand you recognise and admire will generate better results for your business, and a better experience for your customers. The same thinking can be applied elsewhere in our marketing strategy.
If they are afforded this opportunity by global counterparts, not only will the brands connect on a much deeper level with customers, but they'll be on the path to building unwavering customer loyalty which will lead to sustained business growth in the long run. 
Doing this the right way means building out regional marketing teams who truly understand the local market and its nuances. Rather than directly applying org structures and playbooks from HQ to new offices, leaders are leveraging different types of team structures and marketing campaigns that work for their specific local needs. What this means for businesses is that they should be giving regional marketing teams a seat at the central table, and also giving those teams the autonomy to act in their market.
To get ahead in today's market, companies must build empowered regional marketing teams. This brings us to the importance of talent.
Talent is the key to unlocking growth
Regardless of the state of the economy and your talent pool, to succeed long-term, businesses need to be able to hire and retain talented, innovative employees. Nearly half (49 percent) of marketing leaders in Australia are focusing on hiring and retaining great talent. 
Yet, the skills shortage dominating the current labour market will put pressure on thousands of marketing leaders, and in a landscape where employees hold a significant degree of power, it's up to businesses to put the workforce at the forefront. This means anticipating and resolving for friction points when it comes to the demands of the growing workforce. 
In this competitive labour landscape, employers must also apply a more innovative lens in their approach to hiring and retaining great talent. Marketers identified that they would look for better employee benefits (37 percent) and improved hiring strategies (24 percent) when looking for a new employer.
Trends like quiet quitting and the decline of in-person work, in conjunction with the skills shortage, mean that it's up to businesses to prioritise the needs of their workforce or else risk losing out. But how can employers break the cycle? 
Research shows that workplace upskilling, unique benefits and an innovative approach to people and culture may be employers' golden ticket to success. Professional development, remote or flexible work options, sabbatical leave and egg freezing are among the benefits gaining traction and available to HubSpot employees, which work to improve the employee experience and put the life back into work/life balance.
The secret sauce to marketing success 
Today, customers are more connected and empowered than ever before. If you want to win hearts and minds (especially during a period of great financial uncertainty and tightened household and business budgets), marketing teams must lean into local nuances and focus on developing a deep understanding of their customer needs and challenges in order to engage and delight, as well as delivering products and services that surpass expectations. 
Aligning marketing teams around a shared purpose creates new opportunities for attracting and retaining the best talent. So too, does giving your teams the opportunity and autonomy to drive impact by creatively solving tough problems, which is especially applicable in today's climate where companies are experiencing a myriad of uncertainty and business challenges.
Marketing teams who continue to demonstrate resilience and efficiency, while also focusing on continued creativity and innovation will be able to make a little go a long way during a period of economic uncertainty. Reduced budgets force teams to think creatively and out of the box when it comes to the strategic investment of marketing dollars. These efforts combined will ultimately help brands on their growth trajectory for continued success – no matter the economic weather.