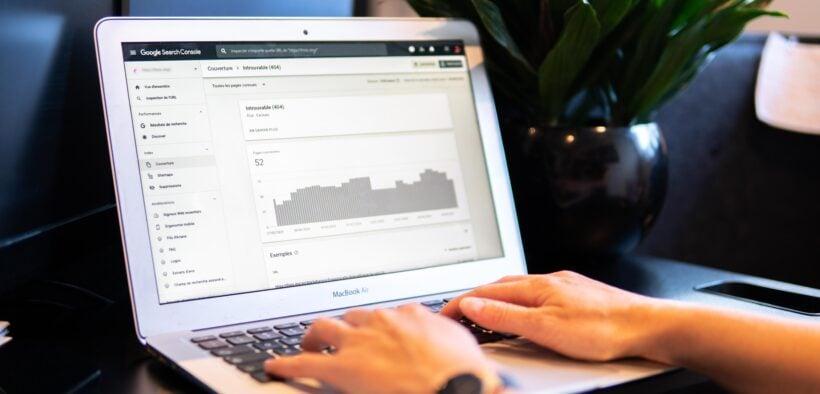 It is no secret that 2023 is shaping up to be another bumpy ride for marketers. Record interest rates to fight soaring inflation means consumer spending power will be greatly diminished with many companies tightening budgets bracing for a possible recession. Helena Barroso Zarco of impact.com explores.
If that wasn't enough to deal with, then the pending overhaul of Australia's privacy laws has the potential to upend current targeting strategies – at the very least requiring significant compliance burdens to add to the CMO's increasingly crowded agenda. 
It's certainly a lot to navigate, so it's no surprise that we're seeing more brands and marketers try to eliminate some of the uncertainty by increasingly taking back control of performance marketing efforts. 
This is particularly important at this time, because although the conventional marketing wisdom is not to cut back on brand marketing during a recession (there's a great seminal article on it in this 2010 Harvard Business Review piece) the reality is that many brands under pressure from the CFOs are certainly hyper-focused on getting the best bang for their buck on all things performance.
When we talk to brands about how they manage performance marketing, we're seeing an uptick in marketers who are placing a greater emphasis on channels they can take back control of and manage directly such as affiliate and influencer marketing. 
They tell us that this is being driven by three key reasons:
Control over data: taking back control
Even before last month's privacy law reform recommendations which promise to have an impact on current targeting practices, many brands were finding it harder and more expensive to target and connect with prospective customers. 
The demise of third-party identifiers has driven up costs for keywords and this, added to the fact that a brand's data is thrown over the walled gardens and gives little insight back, has driven some marketers to look for alternatives. And that's before you consider the fact consumers are in many cases becoming numb to traditional selling and advertising tactics.
By looking beyond traditional marketing strategies and ramping up their affiliate and referral partnerships activity (managed in-house or via an agency), brands are realising that they can control their own data and gain a wealth of insights into how consumer behaviour is changing when they have the right partnership management technology in place. 
For example, a closer look at partner data might reveal that upper-funnel content partners are consistently adding value and traffic to the brand's partnership program, despite not always being credited for the last-click. Meanwhile, the brand may also want to highlight or introduce other incentives such as cashback – via partners – to help convert this traffic into sales. These types of actionable insights can not only drive profitability but also improve customer experience.
Deeper customer relationships
As referenced earlier, 'traditional' (after all they are 20+ years old now) banner ads are becoming a less effective way to reach consumers who are increasingly turned off by slow to load pages, irrelevant ad messages and data privacy concerns. I know I speak for many when I say that I am 100 percent over being chased around by a pair of trainers I once googled. 
Instead, we're moving to a world where we only buy brands, products and services we trust – increasingly from people we trust. In fact (73 percent) of Aussie shoppers are more likely to buy a product or service recommended by a person, business, or media source they trust. For younger consumers in particular the people they trust are content creators with whom they feel an affinity.  This means more brands are putting greater emphasis on creator marketing efforts in order to build meaningful connections for consumers and, in turn, realising the value of creating long-term relationships with creators. 
We're also seeing new partnership opportunities emerging among complementary brands, i.e. brands with similar audiences, especially in the loyalty and customer retention space. For example, Zero Co which offer refillable personal care and home cleaning products to help eliminate single use plastics, have built a relationship with AirBnB hosts who are looking to be more sustainable and single-use plastic free. By joining forces in this way, retailers are able to reward existing customers for their loyalty through special offers and discounts with partnering brands.
Transparent measurement and optimisation
In an economic downturn the pressure is on to measure everything. We know that sometimes measurement can be the enemy of creativity and new ideas, but with the right technology in place you gain the insight and performance metrics needed to make optimisation decisions in real time. Marketers are able to swiftly test, trial and tweak campaigns to improve efficiency and reduce waste – whilst continuing to creatively experiment and find new opportunities.  
Equally, when you're powering your own partnerships ecosystem  you can more easily align marketing and company goals and set and adjust KPIs for different types of partners. It's also very easy to benchmark your partnership program against other channels such as paid search and display, so you can adjust your spend accordingly.
It's worth remembering that even in a recessionary environment, growth is possible.  To have the best chance of doing so,  brands must be able to closely watch for changes in spending patterns and purchase behaviour and respond accordingly. Taking control of performance marketing activities provides an important window into consumer spending patterns. This gives valuable insights into how variables like price, creative, and specific channels impact spending, which in turn helps inform the type of  wider business decisions that drive long-term sustainable growth. 
Helena Barroso Zarco is the customer success director, ANZ & SEA at impact.com.