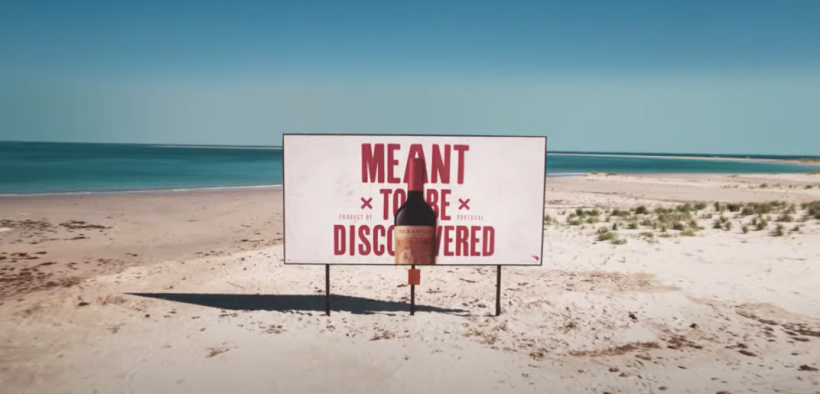 A new campaign for Portuguese wine brand Silk & Spice features a mysterious billboard on a deserted island, complete with hidden treasure.
The billboard has a box built into it containing a real bottle of Silk & Spice wine, a glass, and a corkscrew for anyone adventurous enough to go looking for it.
A short film released as part of the digital campaign shows the billboard and pans out to reveal it is located on a sandy island atoll in the middle of the ocean. 
It's part of an elaborate campaign called 'Meant to be Discovered' paying tribute to the history of Portuguese explorers who sailed the Indian Ocean in the 15th century.
'Over the top' Silk & Spice campaign highlights spirit of discovery
The silk and spice routes were a network of sea routes that linked the East and West, introducing the Mediterranean world to flavours like nutmeg, cinnamon, cloves and pepper.
According to the producers, that spirit of discovery is reflected in the adventurous flavours of Silk & Spice wine.
"It's a billboard for practically no one to see, only those who happen to sail passed it. An over-the-top invitation to try a wine that's for those brave enough to discover it," creative partner at Stream and Tough Guy Miguel Durão says.
That legacy is also reflected in the label's branding, which depicts maps of hotspots of the 15th century spice trade, including Indonesia and Sri Lanka.
Lisbon-based advertising agency Stream and Tough Guy launched the eye-catching campaign this week.
Silk & Spice is sold in several markets across the world, namely USA, Canada, Mozambique, Nordics and Brazil.