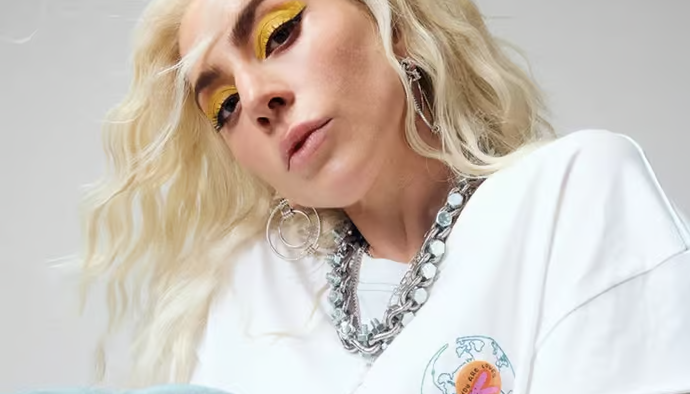 Queen of the monsters Lady Gaga has partnered with Aussie fashion brand Cotton On to promote a line of products supporting mental health causes.
The Born This Way Foundation was co-founded by Lady Gaga and her mother Cynthia in 2012 to champion mental health awareness.
The foundation has collaborated with Cotton On for a range of limited edition T-shirts, hats, tote bags and stationery emblazoned with uplifting slogans like 'Kinder, Braver, Together'. Products are available now until World Mental Health day on October 10, with 100 per cent of the proceeds supporting the 'Be There Certificate' provided by Lady Gaga's foundation.
The certificate is a free, self-paced, interactive online mental health course for young people designed to increase mental health literacy and empower young people to support friends who are struggling.
The campaign's goal is to raise $5 million USD, which would make it one of the biggest corporate contributors to global mental health support in 2023.
Lady Gaga collab champions a kinder world
"We're honoured to partner with Cotton On Foundation for our first global campaign amplifying our mission to build a kinder, braver world together," Lady Gaga says of the partnership.
Lady Gaga has been candid about her struggles with mental health.
She shared on Oprah and Prince Harry's podcast that she had developed PTSD and attempted self-harm in the past.
The Cotton On foundation is the philanthropic arm of the Cotton On Group dedicated to creating a world where every young person can thrive.
The campaign also calls on young people to nominate a mental health organisation to receive funding in regions including New Zealand, Australia, South Africa, Malaysia and Brazil. Select nominees will receive funding up to $150,000 USD.
The Cotton On Foundation raised more than $20 million for charitable projects last year.