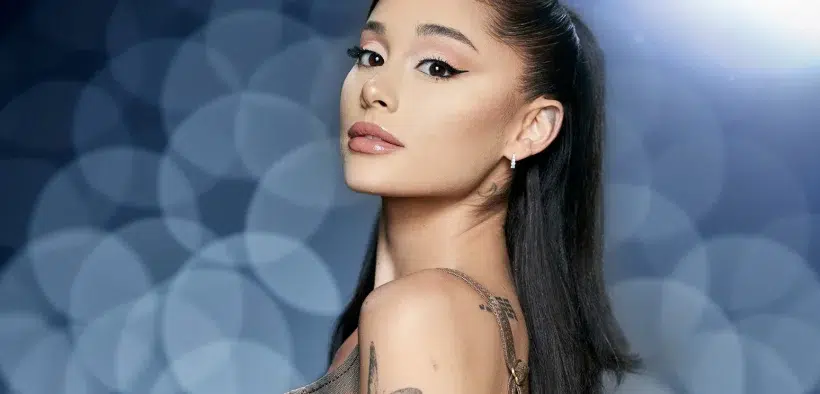 Interest in dupes for the latest Ariana Grande perfume increased by over 200 percent after rumours she'd cheating with her Wicked co-star hit the headlines.
In what may have been a bad PR move for the star, Grande broke her social media silence after the scandal to announce her new perfume launch.
Demand for dupes of Ariana Grande's products skyrocketed by 256 percent on TikTok in the wake of the scandal, in what may represent fans turning their back on the singer.
Promoting dupes could be a way to stop showing support for celebrities during periods of controversy.
Demand for a #jeffreestardupe rose by 92 percent on TikTok after the makeup artist criticised 'they/them' pronouns in a viral podcast clip earlier this year.  
Rumours began circulating in July that Grande had been seeing her Wicked movie co-star Ethan Slater.
Ariana Grande cheating rumours fuel interest in product dupes
The news came just days after reports of Grande's separation from her husband Dalton Gomez and less than a week before the announcement of Slater's separation from his wife Lilly Jay.
The majority of TikTok users promoting the dupes are aged 18-24, according to research conducted by SD Bullion.
Interestingly, a YouGov survey found that Gen Zers are highly intolerant of infidelity. The survey revealed this group are most likely to end a relationship if their partner cheated with 55 percent saying they would do so, compared to 22 percent of Gen Xers aged 25 plus.
An SD Bullion spokesperson says the rise in interest for Grande product dupes came as a surprise.
"When monitoring interest in dupes on TikTok, we didn't expect to see such a significant rise in demand for such a popular celebrity's products. Even dupes for Kim Kardashian's Skims haven't seen such a steep rise in interest, despite being one of the most popular dupes with more than 606 million views," they say.
"It just goes to show that fans' perception and support of their favourite celebrities can be impacted by current events and trending news, even if they are interested in a product beyond the celebrity label."
The star's social media following has also taken a hit in the wake of the affair with Social Blade data showing Grande gained fewer new Instagram followers last month than she has for more than the last two years, seeing a 60 percent decrease compared to June.  
The backlash begs the question, is it a bad PR move for a celeb embroiled in scandal to promote a new product?
The hashtag #arianagrandedupes has amassed over five billion views on TikTok to date.