Loyalty is the foundation of customer retention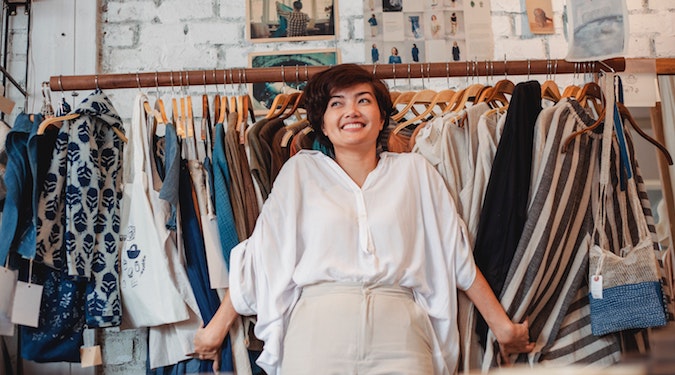 What's better than acquiring a new customer? Retaining an existing one. Nick Hinsley believes retailers need to recognise loyalty as a top priority and start rewarding the highest value customers.
With the recent ASX annual reports in, there are some undeniable themes that shine through. The most common is customer loyalty. Loyalty is at the foundation of not only a good customer program, but more critically, an important factor to overall retention and growth. 
In the aftermath of the pandemic, Gartner notes that retailers are turning to loyal customers to increase sales instead of branching out to attract new markets. From that survey, 79 percent of retailers admitted to focusing on existing markets to fuel growth.
In an era where customers hold all the power, businesses must focus on nurturing relationships, rewarding customers and creating targeted, personalised experiences. But, how do you create a retention strategy that keeps your existing customers engaged, happy and inspired to stay loyal? Here, we take a look at the businesses that are getting it right when it comes to loyalty and customer retention.
Transitioning from a one-time to a two-time buyer 
A loyal customer provides substantially more value to your company than a one-off sale ever could. Every time a customer comes back to make a repeat purchase, they're driving up their customer lifetime value (CLV) with no additional acquisition costs. In this way, CLV can be used as a partial measurement of customer loyalty. 
In fact, the most critical milestone for creating loyal, long-term and highly profitable relationships is the second interaction with the customer. Research shows that two-time buyers are nine times more likely to make repeat purchases than one-time buyers. With these odds, driving the second sale is a growth and profit strategy that cannot be ignored. The answer is loyalty.
More than half of customers who make the second sale will do so within the first 90 days. This means that retailers must strategically target the right person at the right time, with the right message and delivered through the right channel to drive customer loyalty. 
Loyalty is no easy feat and achieving the lucrative second sale can be challenging without data. As an example, Super Retail Group is thriving with active club members growing by more than 20 percent, to eight million in total. It is important to start with a truly unified view of your customers to establish loyalty and in turn develop stronger, longer-lasting relationships.
Avoid CAC and keep your customers coming back 
Customer acquisition cost (CAC) is soaring and competition for new customers is increasingly fierce. Savvy businesses must turn their attention to building a loyal customer base. 
Baby Bunting launched the first phase of its customer loyalty program with 1.1 million members and 600,000 of those active in the last twelve months. On average only 5-15 percent of transactions in-store are linked to a customer profile. So, a good loyalty program significantly improves this by increasing data collection and ultimately improving the overall customer experience.
Similarly, Aussie retailer Review runs a strong loyalty program. It has a strong cohort of loyal customers (or VIPs) called 'Dress Circle'. Last financial year, Dress Circle customers drove $4.8 million in revenue, highlighting the power of a loyal customer base.
If you don't understand your customers, you can't engage them properly. The number one way to do this is through data. With data-driven insight, businesses can develop timely and targeted loyalty programs to keep customers engaged and analyse which products have the highest likelihood of converting a second sale. Together, these efforts help to increase overall revenue, motivate loyal customers and help to drive business growth.
Cultivating long-term loyalty with rewards
To cultivate loyalty amongst your customer base and get them coming back for more, there needs to be an incentive. An example of this is by implementing a rewards program. Loyalty programs where customers can unlock increasingly valuable rewards with additional purchases will motivate customers to add more to their carts. They will also allow the business to track their purchasing habits and behaviours.
A great example of a well-executed loyalty program is that of Adairs, an Aussie retailer selling homewares and furnishings. The Linen Lovers rewards program gives customers access to exclusive benefits. Such as a $20 welcome reward, an ongoing 10 percent discount, member-only discounts, priority access to shopping events, free shipping and an extended returns policy.
As one of Australia's largest cinema retailers, Village Entertainment is committed to providing the best experience possible to its customers. When Village Entertainment shifted to a consumer-led strategy, it achieved record-breaking growth in revenue and grew its active loyalty base by 62 percent year on year.
Embrace loyalty as a top priority
The implementation of a loyalty strategy enables retailers to develop an understanding of customers, beyond current transaction history. The ability to predict the annual value of individual customers then allows retailers to identify the gaps and reduce the risk of customer churn. It also provides the insight to recognise and reward the highest value customers.
Research reveals that customer retention costs five to 25 times less than customer acquisition. And, as acquisition costs continue to spike, retailers need to increasingly embrace loyalty as a top priority. By providing customers with unified, personalised experiences across channels and devices, and incentivising them to stick by your brand, you can build a tribe of loyal, satisfied customers. Loyalty is at the heart of significantly improving the overall customer experience and strategy.
 Nick Hinsley is the VP of retail at Lexer.
Photo by Sam Lion from Pexels.
Found this article interesting? Read about three ways to drive great business outcomes by connecting customer care and marketing teams.