Re-tuning your re-marketing efforts for an unpredictable second half of the year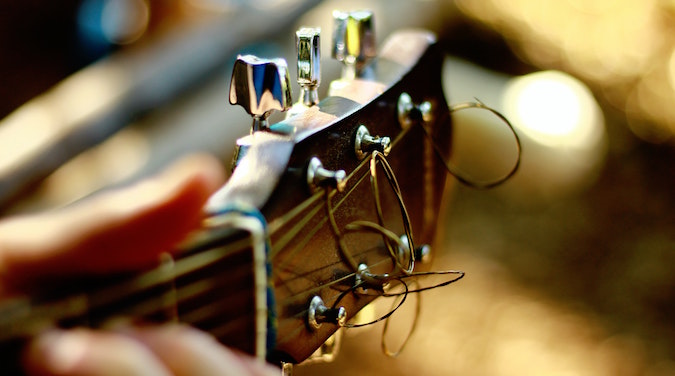 Nicolette Pinto highlights how you can revitalise your re-marketing efforts and effectively show customers that your brand is back in business.
New user acquisition for non-essential products and services may well have taken a back seat during the COVID-19 crisis but as markets re-open for business, big brands and small businesses are rushing to stake a claim in the market share of customers.
Over the next few months, the downturn of the economy may continue to have a significant impact on consumer behaviour and although a drop in revenue might filter down to marketing budgets, now more than ever, it is important for brands to personalise advertising and strengthen brand-customer relationships.
A cost-effective way to show that your brand is back in business is re-marketing. This performance tactic gives brands the opportunity to strategically place ads in front of audiences that have previously visited and showed interest in their website or app.
Before you start, let's stop to recalibrate with a simple ABCD:
Audience segmentation and recency 
Acquiring new customers can be costlier than growing existing ones. Your customers are on a journey with your product and the best way to join them is to segment the different touchpoints in their lifecycle and personalise your communication for each phase. Research shows that 92 percent of customers don't convert on a first visit, therefore whether they have clicked on your content but not followed through, installed but not signed up, signed up but not purchased, curate the copy and visuals in your creative to appeal to the specific action you want that customer to take.
For example, a retail brand, while communicating with users that have installed the app but not signed up, could focus on copy that highlights the benefits of being a registered member. Or for an installer that has signed up but not made a purchase, brands could highlight daily/weekly deals across categories, curate products by season or event or offer exclusive discounts during seasonal events for signed-up members only. The old adage 'to strike while the iron is hot' makes an excellent case for recency and relevancy when setting up your re-marketing campaign for success.
Bring value to the user's experience
While users may have considerable spending power, they are often short on time and likely to re-evaluate their priorities for the next six months. The 'experience' that a brand delivers is as important as personalisation. Here are some quick wins:
Deeplink to show potential customers that you respect their time – design your UX to deeplink directly to the product or service that you have advertised and help make the transaction a quick and easy decision.
Re-enforce your brand values. Skip the fluff and highlight your strong USP's. Think about what problem your product or service solves and curate that into your communication. As an example, fitness brands have evolved their copy to include words such as 'at home' and 'no equipment', highlighting their flexibility in servicing customers' needs at any time with minimal restriction.
Customers' channel of choice
While customers may have gone silent across certain channels during the lockdown, they have doubled down on others. At M&C Saatchi Performance, through the COVID-19 lockdown period, we've seen a drop in spend across search for non-essential products and services. At the same time, we've noticed that display channels have increased inventory by 3X, showing us very clearly that users doubled down on gaming, video content consumption and social channels for entertainment. This data allowed us to shift strategy to the channels that customers are using more regularly to ensure continued engagement.
Don't overcommunicate
InSkin Media's consumer survey found that the two main responses to re-targeted ads were annoyance and anger. Since the objective of a remarketing campaign is to push customers further down the funnel the very worst outcome is to invoke negative feelings.
On the other hand, who can claim that we don't need a nudge every once in a while? The same survey showed that customers find ads most relevant, helpful, surprising, clever or motivating when they see them between 1-3 times. Get a gauge on how many impressions it takes for a user to respond to your ad by platform and add a frequency cap accordingly. It can also help to retarget them with fresh content to nudge them back into the funnel with content that resonates.
At the core of any successful business is a strong product or service that solves a problem for its customers, but in the digital age with so many choices and options for customers, it can be the smallest product, service or communication differentiation that can tempt customers in a different direction. The best way for any business to grow and maximise revenue is therefore to increase customer lifetime value of existing customers, alongside regular acquisition efforts. Your customers are changing so don't be afraid to try new things. See your customers through a difficult time and they will hopefully support you at their best, not to mention bringing their family and friends along with them through their generous word of mouth.
Nicolette Pinto is the account director at M&C Saatchi Performance.
Photo by Roberta Sorge on Unsplash.