Facebook says it's making changes to meet the unique challenges leading up to the 2020 election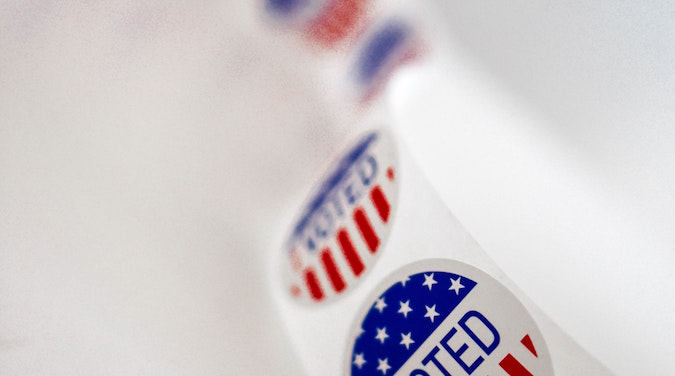 In a recent post, Facebook founder and CEO Mark Zuckerberg has announced "new policies to connect people with authoritative information about voting, crack down on voter suppression, and fight hate speech" before the 2020 US election. 
Guy Rosen, VP integrity of Facebook, has said in a newsroom release that the company invested in technology and updated policies in order to remove hate speech from the platform. The company has been seeking timely advice from civil rights and liberties experts Laura W Murphy and Megan Cacace.
Facebook will be enforcing a high standard for 'hateful content in ads', meaning that paid content will be under great scrutiny from AI systems and human review teams. Zuckerberg himself confirmed that the changes are intended to prevent people from being discriminated against for their race, ethnicity, national origin, religious affiliation, caste, sexual orientation, gender identity or immigration status, and to better protect immigrants, migrants, refugees and asylum seekers. 
Facebook was heavily criticised during and after the 2016 US election, with many media outlets claiming the social media giant aided Trump's unexpected win by allowing misinformation and fake news to propagate through social networks. Despite Facebook's long-held claims of neutrality, there were multiple scandals Facebook faced at that time, as well as criticism of the impact of algorithms, as outlined by an article published in The Atlantic by journalist Alexis C Madrigal in 2017. The article prompted Adam Mosseri, former head of News Feed and now the CEO of Instagram, to admit: "The truth is we've learned things since the election, and we take our responsibility to protect the community of people who use Facebook seriously. As a result, we've launched a company-wide effort to improve the integrity of information on our service."
Now, along with the measures taken to prevent hate speech on the platform, Facebook will be sharing authoritative information on how and when people can vote to increase voter turnout, as well as taking precautionary measures to prevent potential voter suppression that may occur. The social network says that it is learning to stop the spread of misinformation from its efforts during the COVID-19 health crisis. 
Facebook will now label some content that it deems 'newsworthy', and leave it up even if it violates its terms for public interest (with the exception of content that incites violence or suppresses voting). Zuckerberg explains the reasoning behind this: "We'll allow people to share this content to condemn it, just like we do with other problematic content, because this is an important part of how we discuss what's acceptable in our society – but we'll add a prompt to tell people that the content they're sharing may violate our policies."

Photo by Element5 Digital on Unsplash.