Amazon's plan to open a new robotics fulfilment centre in Sydney will create more than 1500 jobs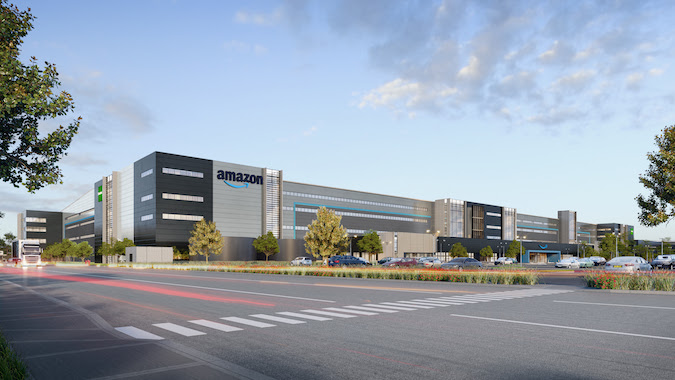 Amazon Australia has today announced plans to open its first Amazon Robotics fulfilment centre (FC) in the Southern Hemisphere. The FC will be located in Western Sydney and is predicted to create more than 1500 jobs for people to work alongside advanced robotics.
The robotics technologies help to speed up processing times and allow Amazon Australia "to deliver a smarter, faster and more consistent experience for its customers around Australia". The FC will open up a diverse range of job opportunities ranging from IT, HR and robotics professionals, to associates who will work collaboratively with robots, to pick, pack and ship smaller items such as books, beauty products, electronics and toys, to customers. The construction of the 200,000 square metre facility itself is also set to create an additional 700 jobs.
"The Amazon Robotics fulfilment centre will more than double our operational footprint in Australia, enhance efficiency and safety for our associates while ultimately providing customers with wider selection and faster delivery. 
"This investment will also benefit the 10,000 plus small and medium sized businesses who utilise Fulfilment By Amazon to seamlessly service customers across the country," says Craig Fuller, the director of operations at Amazon Australia.
Amazon has been under scrutiny many times with centres around the world complaining about poor working conditions. Most recently, workers in Germany went on strike due to coronavirus infections occurring in its logistics centres. Here in Australia, the ABC broke a story in 2019 when warehouse staff in Melbourne reported that they felt dehumanised working in Amazon's high-pressured environment.
The move has been supported by the Premier of New South Wales, Gladys Berejiklian: "Amazon's decision to locate its first robotic centre in the Southern Hemisphere right here in Western Sydney is another great example about what the future holds."
"The project will contribute to local workforce development and provide skilled employment in areas like robotics, logistics and supply chain. It will also help build our local ecommerce sector, giving small and medium sized businesses access to Amazon's packing, shipping, customer service and returns capabilities, along with easier access to millions of customers across Australia and the world," says Stuart Ayres, the Minister for Jobs, Investment and Tourism.