No surge prices, only Serge driving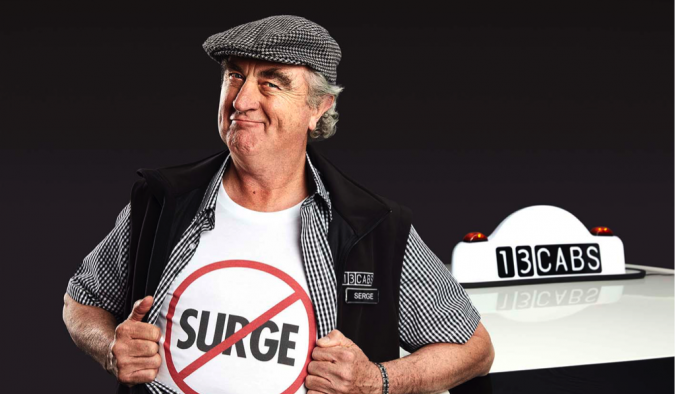 13CABS has launched a new campaign to remind people that it does not impose surge pricing in times of high demand.
13CABS with agency THINKERBELL has launched a new campaign reminding people that while ride-sharing companies continue to use surge pricing in times of high demand, 13CABS does not.
The campaign, 'Good Serge', features a 13CABS driver called Serge who conveys an important message to commuters: do not put up with surge pricing. Primarily using a digital approach with support in outdoor and radio, the Serge campaign tackles a timely issue, says Jim Ingram, who is part of the creative direction at THINKERBELL. 
"When the trains in Melbourne went down a few weeks back, a particular ride-sharing company surged their prices by 3.6 times! We want everyone to know that with 13CABS, there's no surge pricing, just Serge driving," Ingram says.
"On that note, 13CABS actually has a lot of drivers named Serge – so the campaign not only communicates a timely message but also gets the message out in a fun way."
The Serge campaign kicks off today with digital advertising and is the first cab off the rank for 13CABS' new communications approach.
Meet Serge: