Future-watching: megatrends every marketer should be keeping an eye on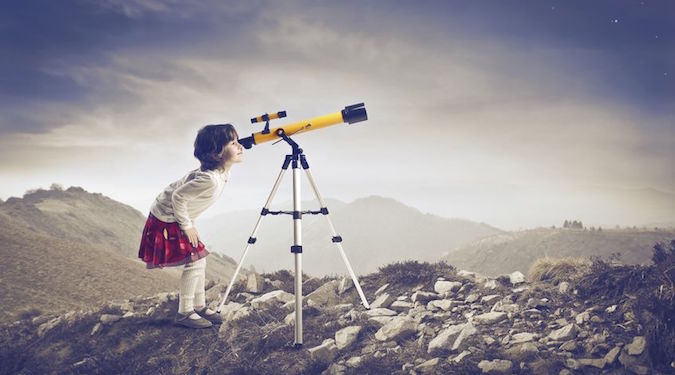 Michael Valos and Alvin Lee explore megatrends in tech, culture, society and institutions.
This article originally appeared in The Culture Issue, our August/September 2017 issue of Marketing magazine.
"If by some miracle, a prophet could describe the future exactly as it was going to take place, his predictions would so sound so far-fetched, so absurd, that everyone would laugh him to scorn" – Arthur C Clarke
In 2001: A Space Odyssey, Clarke described many technologies that today we take for granted, like using geostationary satellites to communicate.
Marketing managers happily do future-watching. We ponder how to accommodate and exploit disruption in our marketplaces. For many, the case is that the change is happening now. When doing this, we ask, 'How can we see?' Our bosses ask, 'How sure are you?'
We try to see it as an issue of insights and outsights – how to see beyond your data to know megatrends.
John Cleary, investment adviser at Morgans Financial Ltd, interprets: "In the 21st century the business landscape is changing at a faster velocity than ever before and those companies that are not responding or are reactionary to these underlying trends are losing relevant market share at an accelerated rate."
It's extremely difficult to forecast the future and Ian Wilson, a former GE executive, sums up the ongoing challenge for corporates. "No amount of sophistication is going to allay the fact that all of your knowledge is about the past and all your decisions are about the future," he says.
One can think megatrends have origins in shifts to resources, cultural and societal values, demographics, technology (human body/transhumanism), technology (AI, communication, transportation, buildings) and governments and institutions. PricewaterhouseCooper's (PWC) 'Five Megatrends and Their Implications for Global Defence and Security' contends that trends come from shifts in economic power, demography, urbanisation, technology, climate and resources.
Technology
Antonluigi Gozzi founded and is the managing director of LiveHire. This highly successful business leverages the technology megatrend to run a digital-disruptive strategy. He says: "Google, Amazon and Facebook have been setting standards for the degree of personalisation and powerful customer experience. In fact in today's connected world, customers value experiences more than products, and specifically they want to have even more 'humanised experiences'. And that is: an ongoing connection, memorable experiences, on-demand opportunity, anywhere in real time, and personalised engagement."
Resources
Resources include energy, minerals, climate and agriculture. An example of disruption here is cultured meat. This product variant uses land more efficiently and is much more environmentally friendly. It tastes like steak – and technically it is steak – but did not come from a bovine. Questions may be: how to market a steak that tastes the same but looks different? How would it appeal to non- and low-meat eaters, price conscious meat eaters? What will stop people from enjoying and accepting this alternative?
Cultural and societal values
These include trust, tribalism, resilience and rigorous 'scientific' decision-making. Some are asking if megatrends will exacerbate tribalism and compel group acceptance at the expense of minority groups/opinions.
Demography
This relates to growth, ageing, income and wealth in the populace. The middle class is shrinking, creating income disparity. The effect? Product range will be luxe versus economy. What about new industries that cater for a wealthy older demographic? Those who have liquidated their assets and are now cash rich, what new needs will they have? Do you think they will share this wealth or indulge themselves? Increasing urban density will reduce sustainability – will people give up energy-rich lifestyles?
Technology for personal use can cure or lessen the symptoms of disease and ageing. This includes preventative systems to monitor health in real-time. Some devices enhance bodily parts/functions, while others aid mental strength to lessen the severity of the neuron degeneration that results from ageing. Thus, those able to afford these prostheses will live longer and better by augmenting cerebral and corporeal processes.
As we are already well on this path, there will likely be little backlash to this technology.
As history has shown, these advances will have unanticipated and unintended consequences and society will have to adjust to new norms. People already have relationships with androids and this will increase. Society will initially struggle with the concept, but will eventually accept this.
Government, institutions and religions
It's uncertain whether societal power will become more centralised into organisations. However, trust in organisations will erode as they increase their surveillance of civilian behaviour. Spotting a megatrend is one thing, but it is quite another undertaking for an organisation to react to the trend.
Scott Gunther, general manager, customer insights at IAG, identifies the complexity in understanding the consequences of megatrends. "Spotting megatrends is the easy part, what you do in response to the megatrend is harder. A different view is to find the intersection of 'macro-economic trend', 'changing customer behaviour' and 'disruptive technology'. That's generally where you find your opportunity to best respond or innovate."
Maria Kucherhan, national sales manager, health and aged care at Simplot Australia highlights that disruptive start-up businesses compete better in this space because they can be more agile when responding to megatrends.
"Large corporates are beholden to their robust and slow moving processes, which leaves innovation lagging. Products miss the trend cycle or are launched as 'me too'. It's the start-ups and entrepreneurial corporates that breed agility and can quickly make the most of a megatrend."
Letting those who have walked the trend-spotting path summarise our thoughts:
"The future belongs to those who prepare for it today." – Malcolm X, civil rights activist.
"The future is not something we enter. The future is something we create." – Leonard Sweet, US theologian.
* * * * *
To purchase a copy of The Culture Issue or a subscription to the mag, visit the online shop »
* * * * *
Image copyright: bowie15 / 123RF Stock Photo