3D printing's impact on retail – today and in the future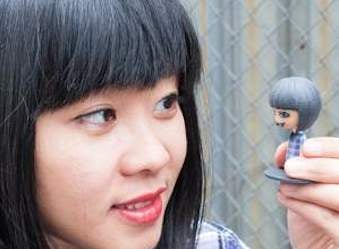 Nike is already accelerating design innovation. Amazon has opened a whole new marketplace. Grace Turtle writes that marketers, especially retailers, should be getting ready for half of all homes (in developed economies) to have a 3D printer within a decade. 
3D printing is no longer a buzzword – it is a market reality today and is the future of retail.
Like the Internet did with bits, 3D printing is revolutionising the economy with atoms. As with the internet in 1980s, there are those who are cautiously optimistic about the technology and how much mainstream acceptance it will get and those who think it is the biggest thing since, well, the Internet. One thing is for certain: most big brands are on board and preparing for a future with 3D printing.
Among those testing the technology is Amazon, which launched an online store for 3D printed items, allowing customers to personalise jewellery, dolls, wallets, cookie cutters and other objects. Also, Microsoft retails MakerBot 3D printers in 55 stores across the US.
Access to technology
Contrary to popular perception, the technology isn't new. 3D printing has been around for the last 50 or 60 years, but accessibility and market adoption only took off around 2010 when heavy patents protecting the technology started running out. The last three years have seen more developments and innovations in this space than previous decades. Meat, chocolate, weaves, underwear and even homes – the opportunities are limitless.
While research firm Gartner predicts that mainstream consumer adoption is still five to 10 years away, owning a 3D printer is more accessible than ever and getting cheaper. When I started looking to buy a printer in 2011, I couldn't find one under $30,000. A few months ago, I bought a Makerbot R2X for $3500 and use it to teach, prototype and design.
Yahoo Finance said that there was a 35,000% increase in 3D printers sold from 2007 to 2011 – with 66 printers sold in 2007 and 23,265 in 2011. In a recent interview with BRW, design software firm Autodesk predicted that half of all households in developed economies will have 3D printers within 10 years. Increasing consumer interest and brand engagement will continue to drive prices down and innovations up.
Retail – what is happening now?
Currently, the most used functionalities of 3D printing are scanning or gimmicky marketing. Companies are jumping on board now to get future ready and, to also gauge customer engagement.
In February 2013, Nike released the first ever 3D-printed shoe cleat for football players. It was one of the fastest cleats ever designed and was worn by some of the top NFL footballers. This year, they debuted the second cleat using 3D printing – delivering more speed and agility to players. According to Ken Link, Nike Football Cleated Design Director: "3D printing revolutionised the way we design cleat plates – even beyond football. The process gives Nike the ability to accelerate innovation and create solutions that were not possible within the constraints of traditional manufacturing processes."
Recognising the fascination and real-world applications for the technology and the high cost of owning a printer, brands such as UPS and Staples are offering customers in-store 3D printing facilities. Supermarket giant Tesco has been considering in-store 3D printing as well, to let kids design their own toys, allow adults to print spare parts for broken items and for other similar functions.
Last Christmas season, department store Neiman Marcus sold pendants and desk sculptures printed by 3D artists using the technology. Coca-Cola partnered with singer Will.i.am to release the Ekocycle Cube 3D printer (costing $1200) that produces objects using filament made from recycled plastic bottles. Both Coca-Cola and Adidas created 3D printed miniature customer and celebrity models to support marketing campaigns. Belgian insurance company DVV provides added value to their customers who constantly lose keys by scanning a digital file that can be printed the next time it happens – saving them locksmith costs.
These brands might not make as much money from 3D printing as yet, but when the technology becomes more mainstream, they are in a strong position as early adopters.
How will 3D printing shape retail?
As a Gravity Tank infographic highlights, the future of retail is about participatory commerce that shifts focus from lead to learn, from product to process and from educate to empower. In retail, 3D printing will change how people do business by connecting design thinking and customer experience to allow greater levels of customisation and co-creation. 3D printing is the epitome of physical and digital integration.
Where traditional research and development has been based on mass manufacturing and consumption, 3D printing will focus on more individual experiences. Pricing parameters will change, as cost will not be dependent on print runs.
For example, if Nike wants to make a new shoe, they probably start researching a year out on the design. Profitability of the shoe will form an integral part of research. The design could be open source so anyone can contribute with customisable aesthetics to the core product structure that Nike still controls – increasing brand loyalty and enhancing customer experience. Nike can make just hundreds of shoes instead of millions – without impacting product price. Interested customers can walk into store with their co-created digital files, have their feet scanned and have the product produced on-site or delivered home later. This is not a far stretch given everything else that brands are already doing in this space now.
3D printing will cut R&D costs for retailers. Like crowdfunding, if customers are part of the design and manufacturing process, they are more likely to buy the final product. Customers become a more integral part of the business as they play a bigger role in R&D, marketing and brand advocacy.
IP and fake copies will continue be an issue as it is this day as well. In spite of having more fake products than ever floating around, Louis Vuitton Moët Hennessy posted increased revenue in 2013. Just as brand loyalists pay to buy a real Louis Vuitton product, 3D printing will propagate a stronger culture of loyalty.
Finally, it isn't just about how 3D printing will affect retail, but also how the technology has the ability to redirect and disrupt how business works. What takes a year to develop could be done in a few weeks. The physical product will no longer be the end result and driver of profit margins. Customer experience will matter more than ever.
Grace Turtle is customer experience designer at Mash Up.