A billion people watch YouTube each month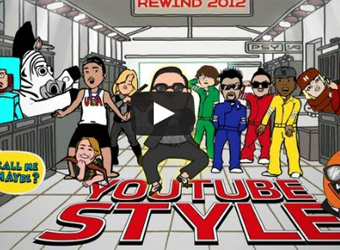 It's no secret that it's a popular platform, but YouTube has announced a major milestone: one billion monthly users. That's nearly half the entire user base of the internet.
Eight years down the cyber track, with tens of thousands of partners having created channels that have found and built businesses for passionate, engaged audiences, everyone's beloved internet pastime has just hit the billion monthly user mark.
YouTube released a statement in which it thanked fans and creators for making the platform what it is today, hinting that the driving force behind the growth lies with Generation C and mobile.
For close to a decade it has provided a captured audience to advertisers, now counting among its feats the fact that all of the Ad Age Top 100 brands are now running campaigns on YouTube on a regular basis.
Approximately one out of every two people on the internet visits YouTube, and its monthly viewership is the equivalent of around ten Super Bowl audiences.
From PSY and Madonna's Madison Square Garden performance, to Charlie Bit My Finger, Sneezing Panda or Keyboard Cat, the memories continue.