A distributed team's guide to the galaxy – top 7 SaaS collaboration tools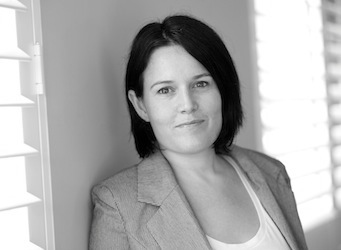 The internet as a communication tool has rapidly transformed nearly all aspects of how we do business in today's world. Barriers that previously existed have fallen away as advances in technology make it easier than ever before to create, manage and innovate existing business practices.
Combined with faster, more reliable communication, and an increase in the number of available collaborative tools, the Internet is also allowing people to come together on teams that are no longer co-located.
In my role as CEO of a community management business with employees working remotely in Australia, New Zealand, North America and the United Kingdom,
the growth in online collaborative software makes it possible for me to manage my rapidly growing distributed team in an efficient and cost effective manner.
More specifically, Software-as-a-Service (SaaS) has altered the business landscape dramatically. The Internet is now rich with amazing platforms, tools and services that make creating and running a business easier than ever before.
My guide to the top seven SaaS platforms for managing distributed collaborative teams follows:
1. Yammer – Social Networking
Poised as the next big thing – internal or enterprise social networks (ESNs) are being rolled out globally. Microsoft's recent acquisition of Yammer lent weight to this theory. Internal networks aim to increase productivity and collaboration, reducing unnecessary emails and meetings.
For distributed teams in particular, Yammer is the glue that keeps teams communicating. It serves as the meeting room and the water cooler.
2. Asana – Project Management
As a project management tool, Asana allows the team to collaborate and share project plans, task lists and schedules. Developed by Facebook co-founder, Dustin Moskovitz and Justin Rosenstein, also of Facebook and Google Alumni, Asana is one of the best project platforms out there – and we've tested quite a few!
3. Dropbox – Document Sharing and Archiving
The company's day-to-day operational documentation is stored on Dropbox and the entire team can access and update via Dropbox on a daily basis.
4. Xero – Accounting Software
Founded in New Zealand in 2006 Xero disrupted the accounting software world and has been described as the "Apple of accounting".
5. Skype – Communication with Customers and Internal Calls
Clients in Australia, team in Canada. No problem with Skype's To Go Numbers, which allow your clients to reach you in any corner of the globe for the price of a local call.
15Five – Employee Feedback
A start-up attracting the attention of Forbes and the New York Times, 15Five is an employee feedback system. The premise being that it takes an employee fifteen minutes to write a report, and their manager five minutes to read. "Surface problems, celebrate wins, discover great ideas and stay tuned in to staff morale."
7. Google Hangout – Team Chats
One of the best features of Google+ Hangouts allows for up to 10 people to chat with a focus on group interaction rather than the one-on-one style of Skype and FaceTime. The software automatically switches to focus on the person speaking. You can also share screens and documents, and if you feel like having a laugh, Google Effects allows you to don manacles, pirate hats and an assortment of silly virtual attire.