A traveler's guide to branding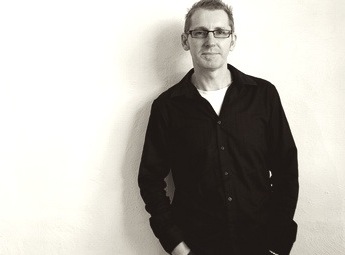 "One's destination is never a place, but a new way of seeing things" – Henry Miller
A funny thing happens when you travel – you see things with fresh eyes.
I recently traveled with my family to Europe and Malaysia. Looking back on my trip, there were a number of memorable experiences that made me reflect on the brands I work with at TANK every day. Some are loose connections. Others have inspired my work since getting back.
I've captured five of those experiences here – call it a traveler's guide to branding. So let's get on our way.
Learning from the past to influence the future
Walking around the Acropolis of Athens, and standing at the foot of Parthenon, was breathtaking. One of those moments you can strike off your bucket list.
But what really impressed me, almost as much as seeing this magnificent site, was how the artifacts and ruins had been masterfully incorporated into the stunning, modern museum sitting in the shadow of the Acropolis.
The architecture of the museum has a strength and simplicity about it, inspired from its surrounds. It's a wonderful example of the past influencing the future – but not restricting it. In fact it's made it even more relevant and accessible.
The museum allows you to interact and immerse yourself in the history of the Acropolis, such as the glass floor revealing excavations underneath. It demands you to look deeper, explore further, and learn more.
It's the same when we start working with an organisation on a branding effort.
The first step is to to look at what has influenced the brand's journey to this point – the foundations it has been built on – and use this knowledge to help inform its future direction.
Things like the brand's inherent values. The key milestones that have marked its history. Its personality and what it stands for.
Once we begin to dig deep into the meaning behind a brand, we can begin to shape its branding strategy to set it on a new course.
Never underestimate the power of response
If you've ever been to Paris, you can't help but be amazed by the Metro train system.
It runs like clock work. Every train. Every time. And it makes the complicated easy to navigate – a harmonious combination of maps, screens and staff ready to help at every station.
The best thing about it is you have total faith in the network. You can plan your day and night around it – and you can rely on it. In a busy city that's gold.
With an 'under-the-pump' client (which is every client), responding quickly builds trust, confidence and loyalty. It can't be underestimated, because if you start to become slack in how you respond, your clients will notice – and likely leave.
Make sure you have the systems in place to ensure you don't let your client down. That means a responsive account management team who know the brand inside and out. Or robust project management processes and online collaboration tools that allow the smooth and efficient flow of jobs and tasks through the studio.
It sounds obvious, but if you don't have these things in place, it can easily bring a project – and client relationship – undone.
The Oia factor
While holidaying on Santorini in the Aegean Islands I discovered the 'Oia factor'.
What is it?
It's when all the elements of a brand come together in perfect harmony. Let me explain.
Oia is an amazing and beautiful place, known for its blue and white architecture and mesmerising sunsets.
What captivated me is how strong a brand's identity can be when all its elements are aligned. In Oia's case, the distinct and consistent look and feel of its architecture creates a sublime union with the turquoise waters and orange sunsets that frame the island.
The result is overwhelming; unforgettable – and simply draws you in.
The Oia factor.
This is what we strive for in defining a brand's identity. Aligning all of the elements (such as brandmark, voice, visual language, communications, behaviour) to create a brand of substance that is memorable, instantly recognisable, and above all, true to itself.
When you achieve this – the Oia factor – a brand will not only be seen, it will be remembered and valued. And it will connect with the audience on an entirely new level – one that makes it stand out from the rest.
Simple ideas are often the best
One thing I noticed on the streets of Penang, is that everyone paid strict attention to the traffic lights. Although there was organised chaos on the roads, there was calm at the lights. I wondered why?
The answer was a digital sign at the lights. Nothing revolutionary. It simply ticked down so the drivers knew how long they had to get through the lights until they went to red. It struck me how obvious this idea was. Why haven't I seen anything like this here?
In branding, I don't know how many times it's proven that the simple ideas work the best – and have the most meaning.
It doesn't mean that the thinking behind them is simple – far from it. But the result has people thinking: 'Why didn't we think of that?'
That's the type of reaction you dream of.
Celebrating together
One thing that Europeans have mastered is the art of celebrating. If you've ever been late out at night having dinner in any part of Europe, you know what I mean. They know how to embrace the moment – and enjoy it.
Too many times we don't celebrate wins and successes with our team or our clients. We get caught up in the day-to-day and lose sight of what's important. Enjoying the moment.
There's nothing better than seeing a brand take flight or make its mark on the world. It's why we do what we do.
So when we get the chance to celebrate we should jump at it. Your team will thank you, and your clients will love you for it.
There's nothing more important than that.
The journey continues
With the holiday now a distant memory, it's fun to look back on the experience and put into practice some of the things I've learned.
Hopefully you can take something away from this experience too.