AANA releases Christmas wish list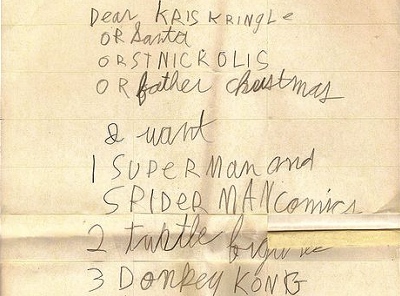 The Australian Association of National Advertisers (AANA) has released its second annual Christmas wish list, describing the key areas in which the association feels change or improvement is needed.
Here is the AANA's list of wishes it hopes will be granted over the next 12 months and how they plan to address them:
Government recognition of the role of advertising in economic growth and discouragement of "heavy-handed restrictions on advertising freedom".
Lower TV production costs by developing benchmarks and guidelines to help marketers determine fair and reasonable charges.
Boardroom recognition for the role of advertising in driving business encouraged by the establishment of the Warner Awards to give greater recognition in the marketing industry.
More young talent that is industry-ready.
Greater credibility in online audience measurement and audit following the Interactive Advertising Bureau's welcome appointment of Nielsen to develop an industry-preferred measurement system.
More scrutiny of shonky research so it can't be used to support pressure groups' calls for advertising bans, particularly in the food and alcohol space.
A new actors (talent) agreement to replace the out of date existing agreement that doesn't allow for the multiple screens of today's media landscape.
A renewed industry commitment to responsible advertising to children following a 2012 review of the AANA's 'Code of Practice for Advertising and Marketing Communications to Children'.
Last year's wish list was not fully granted, but AANA's CEO, Scott McClellan, does claim partial victories in several areas, including auto-refresh on websites: "Although we didn't bring a complete end to online auto-­‐refresh, we were encouraged when two of Australia's top web publishers, Yahoo!7 and Sensis Digital Media, agreed to stop the practice, which we believe inflates audience numbers."
"Meanwhile, we heralded the launch of a Guideline for Online Behavioural Advertising. OBA enables advertisers to send messages more effectively to the right online audience at the right time… It was important to put in place an effective system of industry self-regulation before government felt compelled to act on emerging privacy fears," continues McClellan.
Additionally, the AANA is pleased the past year saw improvement in the reporting of circulation data by the major Australian publishers, Fairfax Media, West Australian Newspapers, APN News & Media and News Limited.
Homepage image by Genealogyphotos on Flickr (Flickr) [CC-BY-2.0], via Wikimedia Commons.