ACCC cracks down on organic water nonsense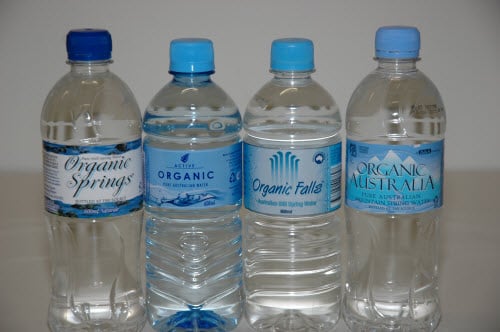 How can you make a bottle of water organic? Well according The Australian Competition and Consumer Commission (ACCC), you can't, which is why it has ordered a number of bottled water companies to change their names and the branding on their water bottles for being misleading.
There are seven suppliers that have been asked to rename their products, after the consumer watchdog labelled their claims, "nonsense".  These included, Active Organic, Lithgow Valley Springs Organic, Nature's Best Organic, Organic Australia, Organic Falls, Organic Nature's Best and Organic Springs.
An eighth supplier has also withdrawn its products from sale.
"Organic standards acknowledge that water cannot be organic," says ACCC deputy chairwoman Delia Rickard.
"Any claim that particular water is organic would therefore be misleading or deceptive."
Several of the companies had argued that the word ''organic" was part of their brand name, and not a representation, a claim that was refuted by the consumer watchdog.
In the context of food and drink, the word 'organic' refers to agricultural products that have been farmed according to certain practices and standards.
"Because water is not an agricultural product it can not benefit from such practices and so it was inappropriate to label it 'organic'", the ACCC says.
"Manufacturers cannot hide misleading claims in their brand names," Rickard says.
The manufacturers identified have already begun supplying bottles with amended labels. The ACCC expects that organic claims will soon have largely disappeared from the labels of bottled water at retail outlets.
"Consumers who see other brands of bottled water featuring organic claims can contact the ACCC. Retailers who still have stock should contact their distributor."
"The ACCC will continue to monitor the progress of the changes and will engage further with retailers and manufacturers if further work needs to be undertaken," Rickard says.