ACMA: New code to crack down on telco ads, save billions in 'bill shock'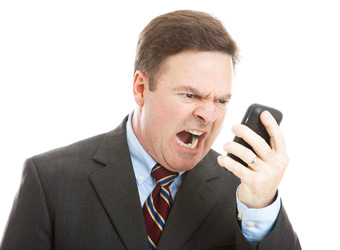 Buzzwords used by telcos such as 'unlimited' and 'capped' plans which are often misunderstood by consumers will be cracked down on in a new mandatory code introduced to protect consumers.
The Telecommunications Consumer Protection Code, set to come into effect in September, will force telcos to be literal with the words used in their advertising, along with complying to a range of other regulations aimed at protecting consumers from issues such as 'bill shock', confusing mobile plans and poor complaints handling.
The code is being introduced following the Reconnecting the Customer public inquiry conducted by the Australian Communications and Media Authority (ACMA) which estimated annual costs of $1.5 billion associated with consumers choosing the wrong plan, $108 million for the costs of telephone complaints and $113 million for the costs of writing off bad debts.
ACMA Chairman, Chris Chapman says the new code should give rise to a much needed, much improved, customer experience. "The code is a unique and ground-breaking document by world standards, bringing together best practice protections at all of the touch points in the telco customer lifecycle," he says.
Previously the industry was regulated under a voluntary code. The results of ACMA's inquiry found that better advertising practices, more effective information for consumers, tools to avoid bill shock, streamlined complaints handling, a customer care reporting framework and changes to the Telecommunications Industry Ombudsman (TIO) scheme were required.
Telcos will have to tell customers when they're about to breach their 'caps', which in the future will be defined as 'hard caps' to clarify that if a plan is capped at a certain price the customer will never pay more than that capped amount.
Similarly, the term unlimited will really have to mean unlimited, with shaping and additional charges not part of the fine print.
"The code comes against the background of the rollout of the NBN and is a good example of forward-looking and evidence-based engagement in a converged world," Chapman adds.
The new code was developed by the Communications Alliance, which formed an independently chaired steering group comprising industry and consumer representatives, the Australian Competition and Consumer Commission,  and the Department of Broadband, Communications and the Digital Economy.