ADMA launches awards and community for young marketers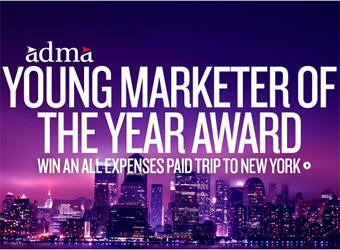 A new community for young marketers and two young marketer competitions have been launched to recognise up-and-coming talent in the Australian marketing and advertising industry.
Created by the Australian Direct Marketing Association (ADMA) and supported by Telstra, '30below' is a networking group for anyone under the age of 30 working in marketing related industries. It will share industry news, host events and take part in awards and education.
The new community is being launched alongside two new awards – 'ADMA Young Marketer of the Year' and an 'ADMA Young Creative of the Year' – which will reward the winners with an all-expenses paid trip to New York in 2013 to meet with leading marketers at Google Creative Lab, OgilvyOne Worldwide and Anomaly, among others.
CEO of ADMA, Jodie Sangster, says the two iniatives have been created to inspire young marketers and creatives and give them a chance to showcase their talents on a national stage. "We have some incredible young talent in Australia and we need to ensure that is recognised," Sangster says.
Entries for the competition open today with the State winners being announced on 24 August at ADMA Forum 2012 and the overall winners being announced on 1 November at the ADMA Awards.
To win the competition, entrants will need to showcase their marketing and creative talents and demonstrate what makes them stand out from the crowd. Young Marketer of the Year will be judged based on their career achievements to date and Young Creative of the Year on artistic talents demonstrated in developing a campaign concept for 2013.
Entry to the competition is through the 30Below website.