Aligning brand strategy with business strategy: Interview with Scott Oxford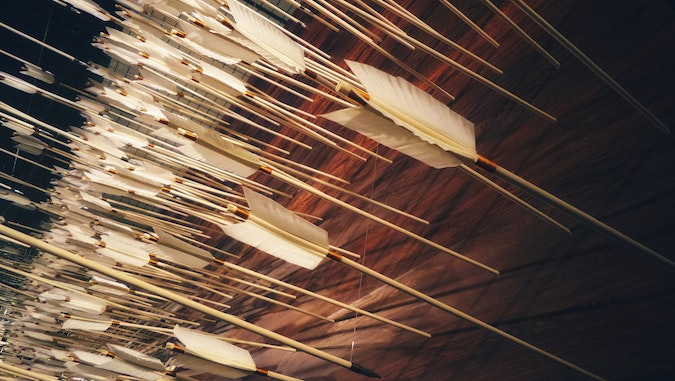 The C-Suite often views brand as something 'shiny' that the marketing department handles, but are they missing out on a valuable opportunity to capitalise on the alignment between brand strategy and business strategy?
In this interview, Marketing speaks with brand strategist and storyteller Scott Oxford about the tactical and strategic value that brand can bring. We also discuss how putting an emphasis on brand can allow a business to be more connected with its customers than ever before.
As a partner at creative agency New Word Order, Oxford has headed up creative and brand strategy for nearly 20 years. In fact, he is so passionate about the topic that he launched BrandJam, a podcast dedicated to "getting under the hood" of all things brand. After speaking with recognisable Australian brands of all sizes and across all industries, he has come to see brand as something much more than visual expression. For Oxford brand is a story that impacts every part of what a business does. 
"​​I see brand very much as the way someone answers the phone, the way we behave when a customer interacts with us, the text that's on a box that arrives – all of the touchpoints. I think we have learned more and more that brand needs to be informed by a story at all levels," says Oxford. 
Brand as a central source of truth
Early in his career Oxford became fascinated with the link between psychology and storytelling and how it could impact consumer behaviour. 
"Learning that we all respond subliminally to these things really got me thinking about how brands are all in the business of creating connection and that if you want to create a connection with someone, you need to be able to relate to them on the things that matter to them and on all of those sort of conscious and unconscious details."
He says that strategy is useful for getting everyone internally (the people that work for a business) and externally (customers) agreeing on "one central source of truth". 
Listening to customers
The key function for a good brand strategist is to understand customers. After much research, Oxford realised that people make decisions and judgements on brands based on little details. And brands can actually control those details if they care to listen. 
Instead of presuming, the best brands are utilising tools like social listening to understand customers and gain feedback. Oxford says best in class are listening to customers in private and public realms. "And that's not just hiring a market research agency. That's putting mechanisms in place to really create those conversations. Whether it be online or over the phone, or in groups in those classic research methods. They're creating opportunities because everybody loves to feel heard and understood."
He tells me a story from a few years back when he was sitting at the doctor's office with his sick baby, waiting to be seen. After waiting tensely for 50 minutes with no communication he needed to leave to change his baby's nappy. The receptionist simply told him that if he left the next person in line would take his place. Naturally he was furious. The story Oxford tells is about how not to manage customer experience. If there had been clear communication, regular updates and some human understanding for how stressful it is as a parent to wait with a sick child, the situation could have been different. Anger would have been diffused and trust restored.
The point is that suboptimal brand experiences lose customer trust. Checking in on customers and giving them an opportunity to say how they feel can be extremely valuable. Oxford says he has seen instances where a customer might reveal something in a brand study that changes the trajectory of a business.
"As I always say, whenever we do a customer work around brand strategy, it's actually about aligning brand strategy with business strategy. That's the purpose. But what we find is that the insights actually shape business strategy," Oxford says.
"Every brand has a unique set of customers and a unique opportunity to use a whole range of classic good old fashioned phone calls and face-to-face groups, where lockdowns allow, and a whole lot of online methods to directly converse with customers, but also to tap into what's being said about them."
Authenticity and purpose 
These days purpose and authenticity have become synonymous with brand. Oxford has seen the rise of for-purpose businesses or businesses that significantly support or align themselves with social organisations. 
On the podcast Oxford has spoken with experts from purpose-led brands such as Who Gives a Crap and Mood Tea about these topics in depth. He says beyond environmental activism, consumers are looking at how brands treat employees and how they impact the community. 
"As consumers, we're actually looking at people who literally put their money where their mouth is and say, 'Yes we're unashamedly a business here to make money and there's nothing wrong with that, but we are not going to do it at the cost of the planet or of people. And in fact, we have an opportunity and a responsibility to contribute back.'"
At the end of the day in a crowded marketplace, when a consumer can't make a decision based on the quality of the product or the service, then they will move on to the next most important thing. How a brand is making the world a better place. But brands also need to be authentic.
"I think we're becoming more and more discerning as to whether a brand has just 'tacked on' a purpose," he says.
Authenticity is making sure that a brand story and the conversations that are being had about a brand match up to what a brand really is. In this sense Oxford says, "It's not about manipulation, it's actually about a restoration of the conversation and the stories that are being told around it."
He adds that it's also about occasionally breaking the artifice and having fun. 
Managing misconceptions around brand
A big focus for marketers is helping business leaders to understand the value of brand. While some leading companies do see the value and have created roles like 'Head of Brand', others view it simply as a "window dressing". 
Oxford has found that an evidence-based approach helps the C-Suite to understand just how important brand is to their bottom line, to their people, to their customer relationships and their long-term business success. Ultimately, he says, marketers need to appeal to leaders with the things that matter most to them in terms of the direct impact on the bottom line and the direct impact on culture.
"I find that when a marketer can get a customer study approved and commissioned, and they can then present irrefutable opinions and insights that can help leaders recognise that a customer they thought was rock solid and here for the future is actually teetering on the edge of going somewhere else and the reasons why. Especially when it's not about performance of the product and it's not about necessarily service in itself but back to a perception. It can be perceptions of whether a brand is technologically up to date or is staying ahead of the game." 
Oxford then refers back to his favourite quote from the TV series Mad Men where ad man Don Draper says, "If you don't like what's being said, change the conversation."
"I think that that is the crux of it for me, that a marketer's job is to change the conversation, but brand is actually more than a marketer has remit over. Brand is something that HR is involved in, that the CEO who sets the tone for the story of an organisation is part of.
"If a marketer is trying to change the conversation, but the leaders are fixed in a version of the story that is no longer current, it's going to create a great tension. And so the best thing a marketer can do is actually get leaders over the line with the direct impact of brand, which is not fluffy, which is actually sharp as a knife when it's good, and give them that evidence."
Scott Oxford is the partner and creative director of New Word Order and the host of BrandJam.
Photo by Possessed Photography on Unsplash.
Found this article interesting? Read this interview with Tom Walley, the general manager of Corporate Traveller Australia about an uncertain future for the travel sector that hinges on vaccine rollout.