Amazon enters IPTV race with multi-million-dollar series filming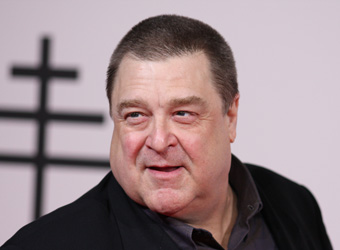 Amazon has joined the IPTV race, investing millions of dollars in a series of pilot shows it plans to air exclusively on its web platforms.
The online retail giant is among a long list of technology players taking on traditional broadcasters by producing its own programs, news.com.au reports, with at least 11 pilots for comedies and children's programs in the works.
Google, Apple, Microsoft, Intel and Twitter are also rumoured to be considering their own projects, the report claims, joining digital video company Netflix as creators of programming content to be used as content plays.
Amazon plans to air the pilots online, letting millions of customers decide if the shows go into full production, rather than leaving the decision to focus groups or broadcasters. One pilot, called Alpha House, casts John Goodman in a story about four US politicians who live in the same rented Washington home, with Bill Murray making a cameo in the first episode.
"I'm always worried I'm going to be in a YouTube video," Goodman said recently on the set of Alpha House. "But this is the same as a TV set: full production values, great director, good technical people."
Amazon is believed to be spending about $1 million on every pilot, a comparable budget to programs made by established networks.
"I think the distinction between a TV show and an online TV show will soon fade away," says Roy Price, director of Amazon Studios, the unit within the group behind the move.
Amazon is also reported to be working on pilots for Onion News Empire, a satire on television news and Browsers, a musical comedy featuring Bebe Neuwirth from Cheers.
Netflix has been more cavalier with its selection of programs, commissioning entire series without even seeing a pilot, according to news.com.au. It spent $US100 million remaking the 1990s BBC political drama House of Cards, starring Kevin Spacey. All 13 episodes of the series, which has been renewed after gaining critical acclaim, were made available at the same time letting viewers watch in their own time.
Netflix's is also believed to be working on a horror series called Hemlock Grove and is staging a revival of US comedy Arrested Development.
While the increasing number of screens and amount of content has not resulted in more than a slight decline in time spent watching TV in Australia, film and series programming is still in short supply from pure-play IPTV players.