An inside-out transformer: Jana Kotatko marketer profile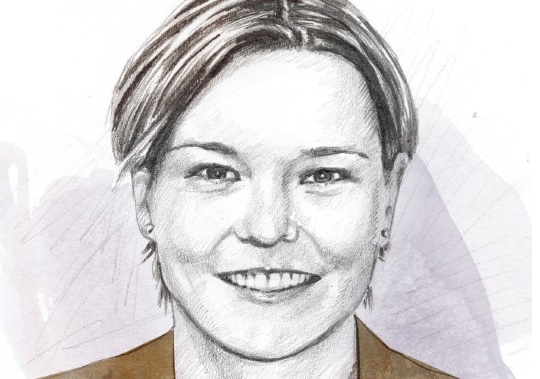 Jana Kotatko likes a challenge. After two decades marketing telcos, including thriving on leading teams through a merger, a brand crisis and a total business turnaround at Vodafone, she has switched sectors entirely to centralise and transform marketing at NSW's NRMA Motoring and Services as its chief marketer. By Michelle Herbison.
After 20 years in telcos, most recently Vodafone, as well as 3 Mobile, Optus, and Cable and Wireless in the UK, Kotatko brings a fresh perspective to her role at NRMA, as general manager, brand, acquisition and marketing.
"My remit is to basically centralise the marketing function, which was quite decentralised, and to think about brand strategy, because up until now brand has been considered a logo. I was given acquisition as well, which is really exciting, because that actually is what shapes our target segment and the whole plan for growth," she explains.
"That's actually what excited me about the role."
Over the last two and a half years, Kotatko has driven a complete turnaround in net promoter scores (NPSs) among Vodafone employees and customers. She played key roles in the merger of 3 Mobile and Vodafone in 2009, Vodafone's brand crisis in 2010 and its subsequent turnaround in the years following.
"I thought, 'I've learned so much in the last few years. I really want to go and apply that to a parallel industry', and I set about looking for brands that I felt needed to go through some sort of transformation," she says.
NRMA Motoring and Services attracted her as an Australian brand with an "incredible heritage and positive disposition" that needed to recognise the necessity of transforming and continuing to innovate in order to retain its position as leader brand.
"I was asked the question in the interview: 'How do you reckon you'll go? You've got no experience in this sector', and I focused my attention on my ability to transform a business, not just marketing a brand, but actually having been a part of a business transformation and a business turnaround – all the change management that goes with that, thinking outside your own functional area, cross-business. That was hugely interesting for them.
"I struggle to think of many businesses out there that aren't going through some sort of challenge to their business model right now, whether it's because of the digital revolution or mobile disruption or something else that might be happening in your industry. So it doesn't take much convincing to sell it to someone that you need some fresh eyes on the problem or you need a fresh dynamic."
Big changes at NRMA Motoring and Services
Kotatko has spent the first few months in her new role getting to know NRMA Motoring and Service's products and services, and planning a brand refresh towards a more customer-centric position to serve its 2.4 million members and customers.
"If there's one thing we have a wealth of, its knowledge and data and insights about our customers, across all of our products and services, so I've been immersing myself in that.
"The one thing that is pretty clear is that the trust that people place in the NRMA brand – it has incredible equity, and I'd imagine this is the same for RACV as well.
"When you get stranded, you give the NRMA a call for help. There's such incredible trust that comes with being that person who is there to help and assist, that that flows through to incredible NPS scores. It is counter-intuitive when you think about it; people are broken down, they're upset, their car's bust and they need to outlay some money," she laughs. "But actually when you can wrap a service around it and deliver it with the humility that our guys on the frontline do, we generate these incredible NPS results."
Kotatko's challenge is to translate that brand equity from the roadside assistance product to NRMA's other products and services, such as emergency home assist, travel, car loans and safer driving school.
"Up until recently we have been pretty much a leader brand and had a virtual monopoly on roadside assistance, which is a core product offering. But in the last few years we've seen a couple of new entrants into the market," says Kotatko.
Insurance brands such as Allianz, Youi, AAMI and Coles Insurance have started offering roadside assistance as part of their bundles.
"In the last few months we've seen a mushrooming of these products and services being positioned as part of the proposition," Kotatko says.
Car manufacturers themselves are another potential threat, as many look to go up the value chain to maintain an ongoing relationship with customers between purchases.
"Then there's probably a third competitor, which is actually the growing uninsured market," she adds.
"Knowing this coming from Vodafone, mobile phones make people feel pretty much invincible. That whole notion of, 'Well if something goes wrong I'm only ever a phone call away' means that younger people are less inclined than the previous generation to sign up for some sort of motoring insurance. That's another emerging trend that we've got our eye on."
With the organisation set to face these increased risks to its market position, Kotatko is plotting a transformation from the inside out.
"[So far] I've absolutely loved it. It's been stimulating and I've learned so much new stuff about a new industry, but at the same time have been able to feel like I'm adding value and immediately starting to change some of the things we do for the better," Kotatko says.
Prior to her arrival, NRMA Motoring and Services' internal studio and agency partner, The Works, was working project-by-project, receiving briefs from various departments that focused on tactical, short-term campaign executions without fitting into any overarching brand strategy or strategic creative platform.
"You can imagine the overheads, you can imagine the time just to spin the plates, and actually – are each of these plates that are spinning delivering to a bigger brand message or outcome? Arguably not."
Kotatko enlisted Y&R to assist in creating an overarching brand platform that will shape all of NRMA's campaigns for the "foreseeable future" – at least 18 months, she plans.
The new creative platform will shape all of the organisation's communications, allowing it to become more agile, with shorter lead times and fewer projects, each containing more meaning.
"We can start to move to templated smart approaches. We'll save a lot more money because we're not creating campaigns from scratch and, most importantly, all of those campaigns are laddering up to a bigger brand position for us for the future," Kotatko explains.
"It's a fundamentally different approach, which leads to a far more efficient marketing operation, which ultimately should show up through better comms cut-through and better brand scores."
Two decades of changes in telcos
Kotatko says she never set out to become a telco specialist, but she just kept hanging onto the "incredibly exciting journey" through the mobile revolutions of the last two decades.
"I was lucky enough to go through the dotcom boom when I was in London between 1998 and 2005. Then I came back and worked at 3 Mobile and was lucky enough to go through the 3G/4G revolution, then went through the Vodafone merger."
She was in the industry for every iPhone launch up until last year's iPhone 6, right from the first in June 2007.
Two of her key learnings from telcos include running a "fit marketing operation" that's agile, responsive and accountable to ROI, as well as having a deep understanding of the mobile landscape: "Because mobile is such a powerful medium irrespective of what industry you're in."
Following the merger with 3 Mobile in 2009, Vodafone's next challenge lay in its brand identity, inside and out.
During 2010 and 2011 Vodafone experienced what Kotatko describes as "a very, very publicised brand crisis" after a series of network meltdowns – dropped calls, reception issues and poor data performance.
Negative media coverage and customer backlash, including a website, 'Vodafail', set up by angry customers to complain about the company, led to a huge decline in customers – 1,231,000 fled the company during 2013. It has since stabilised to about 5.3 million, and during the second half of 2014 Vodafone again started gaining customers for the first time since 2010.
"It was a really tough environment to work in for our people and our frontline staff. We had some very unhappy customers who were voting with their feet," Kotatko recalls.
She speaks highly of Bill Morrow, the 'turnaround king', who joined the company as CEO at that low point in March 2012, and 'steered the ship' with a three-year turnaround plan.
"When you're standing at the bottom of that, looking up at those charts and thinking, 'How are we going to go from where we are today to where we need to get to in a year and two years, three years…' you're thinking, 'My God, this is not possible'.
"But then it shows, under the leadership of someone like Bill, the importance of process excellence: having a really solid plan that you think through and do the due diligence on, and then getting the entire company behind that plan."
The team took Vodafone through a total transformation, from "terrible" NPS scores to "a complete 180" on those, as well as other key metrics including complaint numbers, churn rates, and customer and acquisition numbers.
"It was about being really clear on: 'do we know what's broken in our business, how to fix it, and how to measure that we've fixed it?' and everything was about the brand and the customer. It was extraordinary."
Kotatko's greatest takeaway from the Vodafone turnaround was the importance of taking people along for the journey.
"Your people are everything, right? You can't over-communicate. I don't think you can spend too much time with your team when it comes to managing them through change."
Despite the tough environment, Kotatko thrived: "Loved it," she says matter-of-factly.
"I don't think it's for everyone; you've got to be persistent, you've got to be resilient, you've got to have a pretty thick skin about you, you've got to be able to celebrate the milestones and you've got to be able to take time out because it's a hard slog."
When prompted, Kotatko mentions an interesting observation from the Vodafone turnaround, as well as from her previous business transformation experience with Cable and Wireless in the UK.
"I was invariably the only female in the room, and one under the age of 35.
"At Vodafone, when they were going through serious restructure after restructure, a lot of women chose to just get out of that environment. Probably because they can, I guess. I don't know."
She is quick to point out that being a 'woman in the workforce' has never been something to hold her back, or even take note of, throughout her career.
"I just don't think about it. It does not enter my psyche – which is great. Maybe I'm lucky, maybe it's the choice of industry, maybe the people I've been fortunate enough to work with…"
Kotatko is in a fairly unusual position herself, in that she has two sons, seven and five, which her female partner carried, leaving her own career undisrupted.
"She's now back to work full-time and it's busy and crazy and fabulous and that's life," Kotatko says. "There's no question it's hard and balancing work and family and all those things is hard, and the ones who choose to do that, good on them.
"I think women make incredible leaders. They have the ability to bring all of their experience and savviness and commercial understanding – or whatever skills they bring to the role, and there's an element there that makes them naturally empathetic – I know this is generalist, but they're invariably the ones who can put people first and think about the people impact. And at the end of the day, your people are any business' biggest asset."
Starting out saying 'yes'
It was in her university days studying a Bachelor of Business Administration at UTS (University of Technology Sydney) that Kotatko developed a sense that she would get into marketing.
"I did a couple of advertising and communications subjects and was immediately drawn to the creative process and just had a curiosity about the consumer. So I knew very early on that I wanted to do something that generated good commercial outcomes, and I wanted to be on the demand-generating side of that," she recalls.
A theme during her early career was taking on opportunities for the sake of being immersed in organisations and situations to learn from, rather than worrying about the exact job she was doing, or fixating on salary or title.
"I think between when you graduate from uni into your early 30s it's about: be in the right place, make the opportunities. You're learning and you're absorbing and you're meeting people and you're forming your own style and you're hopefully picking the right mentors and role models."
Straight out of uni, Kotatko gravitated towards Optus because she liked its ads and its company culture – and she hated Telstra. In her first week on the job in the Optus call centre, she was amazed to find the company's CEO Bob Mansfield personally visiting her desk to welcome her to the company.
"I remember he came down, sat on my desk, and said, 'Hi Jana, welcome to Optus'. I almost fell over. There was just this incredible energy in the place because we were doing new stuff , and it wasn't hierarchical."
From the call centre, Kotatko graduated into business sales, which she excelled at for about two years before applying on a whim, and being accepted, into a management exchange to London with Cable and Wireless. In 1998 it had just bought a 52.5 percent stake in Optus.
Caught with a bit of a travel bug, she had just returned from a month in the Greek islands with a friend who was off to work a stint in London.
"I got back to Sydney and went, 'Oh, I think I might be missing out on something here', then literally two days later this opportunity came up and I grabbed it with both hands," she recalls.
Within a month, 25-year-old Kotatko was living and working in London, picking up skills and experiences and working hard for what would become seven years.
"I basically just was open to learning and rolling up my sleeves. I've never worked so hard in my life. I wasn't paid a lot of money and I didn't care.
"As the opportunities came up, my role grew and by the time I left London I was running the whole data and IP portfolio, had about 20 people reporting to me, had about a billion dollars' worth of revenue in the P and L, and it was incredible," she says.
She still counts the big move as one of her proudest career moments – being open-minded enough to put everything on the line in a "seemingly spontaneous decision" that turned out to be "absolutely right".
"If you're just starting out in your career, roll your sleeves up – get involved in everything," Kotatko advises, sharing her ideas with passion. "The answer's 'yes', to anything – just 'yes'.
"And for people who are looking to take a step up, it's about the importance of connecting with people, not burning bridges, building relationships, and having a couple of people that you trust to give you good feedback. Surround yourself with some of those people and listen to them."
As for her own future, Kotatko is bracing herself for some big challenges with NRMA Motoring and Services.
"It's going to be very, very full on. I reckon we've got a couple of years of craziness ahead of us," she grins. "Can't wait. It's going to be a ball."
Two biggest influences
1. Greg Bourke, former HR director at 3 and Vodafone
"He taught me so many things about leadership with humility and the idea of 'the subservient leader'. In his words, 'There's no room for dickheads.' He was such an inspiration, and having the privilege of working within the business and culture that he created at both 3 and Vodafone, they are life lessons."
2. Bill Morrow, former Vodafone CEO
"He's inspiring and he's fabulous and he makes everyone feel like they're the most important person in the room, but actually what was impressive about him was his operational rigour.
He used to say, 'If you can't describe what you do as a process, you don't know what you're doing.'
I really learned from him the difference between managing and leading, and you need to have both to be successful."
Three learnings from managing people
Pick your team – pick people who push you,
suspend judgement – let people surprise you, and
communicate – there is no such thing as spending too much time with your team.
"Set clear objectives, be clear on expectations, provide context, track performance, celebrate the milestones, but, ultimately, let the team get on with it. You are there to enable and empower your team."
Three tips for managing stakeholders
Take people on the journey,
understand their key influences, and
have the courage of your convictions, especially when the decision is your responsibility.
"Leaders, CEOs, boards want to hear what their senior team is going to commit to, and you can have an opinion, but actually, are you going to step up and commit to it and hold yourself to account?"
Two businesses to recommend
Jeff Estok, Navigare – for advice on agency relationships, and
Brett Dawson, Bohemia – for advice on handling a media budget.