Analysis of calls to action in Grand Final advertising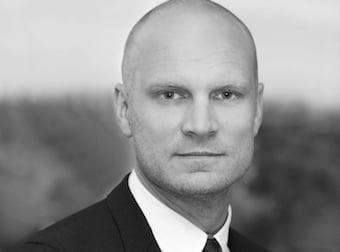 It surprises me that our local marketing industry hasn't yet embraced the AFL and NRL Grand Finals as the marketers in the US do for the Super Bowl.
Where's the hype like you see for the Super Bowl? I think our footy finals represent the premier stage for high-reach, large-impact television advertising in Australia. We should see the country's best marketers sporting their wares.
They certainly have a good reason to. More than 3.6 million Australians tuned in on Saturday for the AFL Grand Final, representing more than 80% of all free-to-air viewers for the time slot.
As I do every year, I wanted to see how advertisers in Australia use the AFL Grand Final to engage viewers, deliver a compelling message, and most importantly generate a call to action. Here's what I found.
The statistics  
Like in previous years, domain names were the primary call to action seen in Grand Final ads. Out of the 34 ads aired during the game, 40% included a domain name while only 9% referred to social media.
This is remarkably consistent with what we saw last year with almost identical figures (38% and 9% respectively).
The other significant calls to action exercised this year included of telephone numbers (14%), search (9%) and mobile apps (7%). Interestingly, 21% of ads did not include any call to action.
Within domain names, marketers clearly showed a preference for .com.au in their ads, with more than 70% directing viewers to a .com.au website. Again, this is almost identical to last year.
What does this mean?
Clearly, social media has its place, but it's not in Grand Final marketing. Despite all the hype and importance of social media to modern day brand communication, domain names still remain the primary call to action. While we saw NAB make effective use of a Twitter hashtag in their 'Footify' campaign, they largely stood alone on this front.
To me, this suggests that marketers still believe that the website remains a foundation of any direct-response lead marketing strategy, especially when a 15 or 30-second ad slot costs up to $100,000.
However, it was interesting to see the rise of search which tallied a 7% rise in the number of ads directing viewers to use a search engine like Google to find their website. The Australian Defence Force and Holden were the major brands utilising this method.
I've been a vocal critic (as you can read in my recent Marketing magazine blog) of this emerging trend, and these statistics confirm my observations that marketers are relying on search in greater numbers. It is narrow-minded, short-sighted thinking and it needs to change.
Future trends
It's my prediction that marketers will make a big splash for the 2014 AFL and NRL Grand Finals.
It is clear that domain names will continue their dominance and I don't expect any changes here. Domain names will remain the authoritative source of truth on the Internet. After all, they represent the trusted directory service of the Internet. What will change is the domain name landscape and the creative options marketers have at their disposal.
By early 2014, the first of hundreds of new top-level domains such as .melbourne, .sydney and .afl will be launched, offering marketers an additional option in their menu of calls to action.
One of the benefits of new top-level domains for marketers will be the ability to integrate tailored domain name calls to action for every campaign with greater ease and creativity.
In Australia, local brands such as the AFL, TAB, iiNet, ANZ and RMIT are leading the way with these new domains. While they were unable to integrate their new top-level domain into their TVCs in this year's Grand Final, it is encouraging that in the coming years we could see domain names such as sponsor.afl, product.tab or promotion.rmit on our TV screens.
If you take this year's TVCs as an example, it is possible that in the future we could see the TAB use a domain name call to action tailored specifically for the Grand Final, such as www.grandfinal.tab or even specific content like www.firstgoal.tab. This would allow the TAB to deliver a highly personal experience and enable viewers to intuitively navigate to relevant content.
Also, brands that have not purchased their own .brand domain can purchase domain names under .melbourne or .sydney to create targeted campaigns that have a direct affiliation with either city.
It will be interesting to analyse the impact new top-level domains will have on advertising once they start to appear on the Internet from next year. From what I've seen from those preparing to launch, I think we'll see some innovative approaches applied to the marketing for the 2014 Grand Final.