DG and Marin integration is a win for clients, say media agencies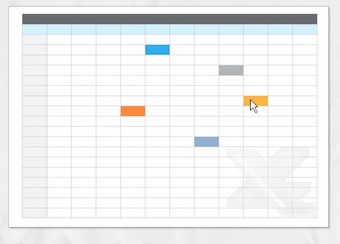 Multiscreen ad management company, DG, and revenue acquisition management platform, Marin Software, this week announced an integration partnership that media agency search heads are saying will benefit clients who use both Marin Software's platform and DG MediaMind's Channel Connect SEM solution.
Channel Connect is designed to pass data back and forth between specific channel providers for campaign analysis purposes. Channel Connect SEM intends to provide a seamless, discrepancy-free integration between the Marin and MediaMind platforms.
The move aims to alleviate potential data discrepancies that come with maintaining separate conversion tags for display and search platforms. The improved integration is aimed at eliminating discrepancies by only using DG MediaMind's conversion data and settings.
Ricky Liversidge, CMO of DG, says the goal is to make campaigns less complex so that agencies and advertisers can accomplish more within their digital campaigns. "Integrating our platform with Marin Software's solution is an example of the value created for advertisers when technology partners are willing to cooperate and share data."
Roland Irwin, Marin Australia's general manager, says the move has scored the company a significant increase in client acquisitions in the last two weeks since the integration. "With this partnership discrepancies are a thing of the past. The simplified conversion and attribution settings will save time and help create more accurate data for campaign planners and buyers to optimise campaigns."
Head of search at MediaCom, Stuart Beckingham, says that by consolidating management of both search and display campaigns, the integration will see agencies of all kinds improve upon their strategy to better serve their clients.
"We are pleased and excited to see two leading technology companies like DG and Marin join forces and integrate to this large extent.
"This new streamlining solution provides no barriers and we have already painlessly integrated six clients. The solution eliminates the need to deploy and maintain duplicate conversion tags, which have and will alleviate months of campaign set-up time. The impact of this is that we've migrated technology platforms faster than we could usually have expected, thus providing immediate value to our clients levelling the playing field with competitors," Beckingham says.