Apple dominates SE Asia mobile internet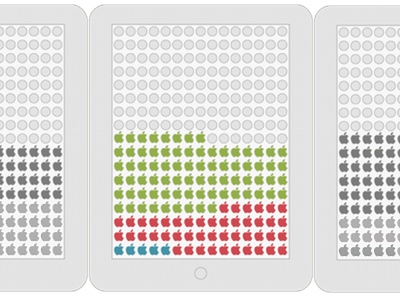 More than half of South East Asian mobile internet users are doing so via an Apple device, according to new data from digital research firm Effective Measure.
The study examined South East Asia's 'emobile population', or those that use the internet through a mobile device such as a smartphone or tablet (and also including iPod touch), which numbers roughly 22 million people in Indonesia, Malaysia, Philippines, Singapore, Thailand and Vietnam.
Of those surveyed, 11.8 million (53%) use an Apple device – 32% iPad, 19.1% iPhone and 1.9% iPod touch. Only in Singapore does iPhone hold a higher share of usage than iPad.
Similar results were found in an equivalent study of Middle East and North African mobile internet users, among whom Apple commands a 55% share of the market, although iPad (24%) trails iPhone (29%) in that region.
In South East Asia, Singapore was found to be the second most 'Apple crazy' country, after Thailand where Apple enjoys a whopping four out of every five mobile internet users do so on an Apple device.
Apple share of South East Asian markets
Thailand   79.6%
Singapore   75.8%
Philippines   69.2%
Malaysia   57.1%
Vietnam   33.7%
Indonesia 10.6%
Other brands with products in the top 10 most used internet mobile devices were Research In Motion (RIM, makers of the BlackBerry range of devices), Nokia and Samsung.
Top 10 most used mobile devices in South East Asia
Apple iPad   32.0%
Apple iPhone   19.1%
RIM BlackBerry Curve 8520   3.5%
RIM BlackBerry Onyx (aka Bold) 9700   2.2%
Apple iPod touch   1.9%
Nokia C3-00   1.6% $179
Samsung Galaxy Tab P1000   1.4%
Nokia 5130 XpressMusic   1.2%
Samsung Galaxy Mini S5570   1.2%
RIM BlackBerry Curve 9300 3G   1.2%
Note that device number three, the BlackBerry Curve 8520, is the cheapest BlackBerry, and among the cheapest smartphones, on the list. A recent subtle change in Apple's iPhone marketing strategy has seen it keep the three-year-old iPhone 3GS from retirement, some say in order to target emerging markets and the low end of the smartphone market. This points to developing markets such as those in South East Asia as representing a significant opportunity for smartphone brands that have generally only targeted the high end of the market.