ARN enters music streaming fray with iHeartRadio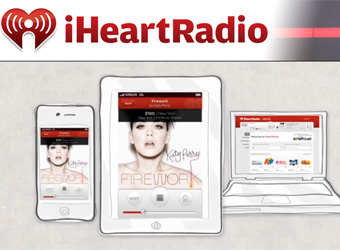 The Australian Radio Network (ARN) will launch music streaming service iHeartRadio locally next year, the first launch outside of the US for the highly successful platform.
The move will see the ARN compete with the likes of Spotify for the music streaming market, but with the added hook of its extended network's 11,000 radio stations, such as its MixFM and Classic Hits stations.
Like Spotify and other music streaming services such as Rdio, which ARN's competitor DMG Radio is understood to be partnering, the service will allow users to listen to an extensive catalogue of songs on demand as well as create custom radio stations based on a certain track. It will boast 14 million songs compared to Spotify's 16 million.
iHeartRadio is owned by Clear Channel, which has a 50% stake in the ARN. Stations from Clear Channel's extended network will join the ARN's radio properties across Australia and New Zealand to make it the largest digital radio platform in the region.
The service will be extensively marketed with support from APN News & Media's and Clear Channel International's media assets, the ARN says.
iHeartRadio launched in the US in September of last year at the inaugural iHeartRadio Music Festival. Its iPhone, iPad and Android, and boasts 18 million registered users. The ARN claims it continues to grow faster than all other popular digital entertainment and social platforms, including Facebook, Twitter, Pandora, Spotify and Instagram.