ABC iview becomes child minder as mobile viewership overtakes web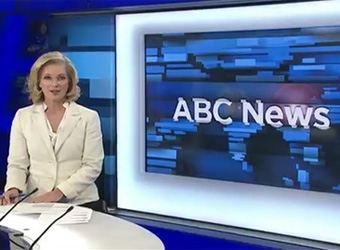 Viewership of ABC's catch up TV service, iview, via mobile devices has overtaking viewing via PCs and laptops, driven it appears by the use of portable devices as a child minding tool.
Last week, iview streaming on iOS devices, including iPads, iPhones and iPods, represented 45.2% of total iview plays, while the iview website accounted for 45.1%, according to data from Webtrends. Children's content contributed to the huge growth in popularity of mobile viewership, accounting for 15 of the top 20 programs viewed via iOS.
Despite the trend toward tablets and smartphones, the website recorded its highest ever month of visitation in September, with 1.1 million visitors and 4.1 million visits. In total, more than 11.7 million program were played via the system by Australian audiences in September across smartphones tablets, computers, connected TVs and gaming consoles.
Arul Baskaran Controller Multiplatform ABC TV revealed plans to extend the service, commenting, "We look forward to enabling the service on more devices in the future."
"We continue to evolve iview to best serve our audience and respond to shifts in how Australians use technology," Baskaran says.
ABC iview's iOS app for iPad and iPhone, has been downloaded 1.8 million times to date.