Nuffnang pools blogger talent to offer brands reach of 2m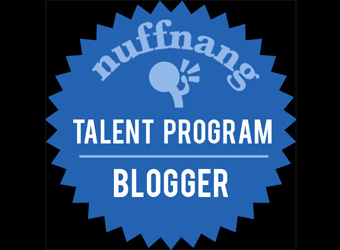 Blogger representation group, Nuffnang, has formed a 'Talent Blogger Program', made up of 12 Australian bloggers who boast a combined audience of two million views per month.
Influential Australian bloggers such as Planning with Kids, Childhood101 and The Organised Housewife are three of the 12 bloggers taking part in the pilot program, which several brands have already partnered with.
As part of the program, Nuffnang will also partner with some of Australia's largest PR and digital agencies to help open the lines of communication between bloggers and brands.
Nuffnang country manager for Australia, David Krupp says savvy brands are increasingly tuning in to the influence blogger's opinions have on consumers.
"The 12 bloggers participating in Nuffnang's Talent Blogger Program have a combined reach of more than two million average monthly views, testament that an objective review of a product can go a long way.
"The blogging industry is evolving all around the world. We want to see our Australian bloggers lead in the industry, and do it in a way that provides support and education, helps to maintain their integrity as bloggers and provide accessible partnership possibilities for brands.
Participating bloggers will take part a series of master classes and discussion panels to equip them with the skills to communicate on a professional level with Australian brands and take their blogging to the next level.
The pilot group of bloggers will be the first of many intakes to be secured into the program.