As investment pours into Myanmar, mobile should be at the top of the agenda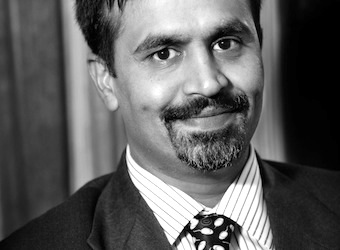 At the recently concluded World Economic Forum, U Thein Sein, Myanmar's President said of Myanmar: "Our country used to be isolated. Now we are getting back to our right place in the world."
The opportunities in newly opened up Myanmar seem endless and foreign investment is pouring in. Five of the world largest advertising agency networks have recently set up shop in the country as well.
There is no doubt that a considerable amount of time and investment will be needed to develop infrastructure and processes for Myanmar to achieve its full potential and take its place, as Thein Sein said, once again on the world stage. The eyes of the world are at the moment on Myanmar, a country that has seen barely any positive impact from the mobile revolution that has touched the lives of many in the countries nearest to it.
Myanmar is furthest behind in technology and infrastructure as compared to its neighbors. The country has a population of almost 64 million but fewer than one in 10 have access to a mobile phone. That telecommunications will be a lucrative business in Myanmar is clear, and the international competition for the most recent licenses to operate in Myanmar has been cut-throat. 11 of the top overseas telecommunications companies vied for the two licenses that the Myanmar government granted at the end of June 2013. This new licensing regime will have a tremendous impact on mobile communications in the country, including its scope and reach, affordability, penetration, and quality of services.
Myanmar's move into prominence is reminiscent of India in the 1990s when the Indian government undertook a major liberalisation of the economy including allowing foreign direct investment, initiating tax reforms and privatisation, and deregulating the economy. However, unlike India in the 1990s, Myanmar has the opportunity to benefit from the vast technological advances in the mobile and telecommunications space in the last 20 years. It also has the opportunity to learn from India and other developing nations how to leverage mobile for social and economic development.
India's rural communities have benefited a great deal through mobile services, such as mobile banking and payments. A majority of India's unbanked population resides in rural areas where the costs of for banks to set up branches are prohibitive. Through mobile based services banks are able to reach rural communities allowing them to store money and transact safely via their mobile devices, and therefore eliminating the need for intermediaries.
Earlier this year, MasterCard became the first global payments network to enter Myanmar with Visa close at its heels. There is great potential for mobile and electronic payments to become the way to move ahead in Myanmar. In remote and rural regions of the country, it is likely that wireless services will be easier to set up than conventional bank branches and ATMs. In this instance, it makes sense to focus on laying the foundation for fail-safe mobile banking networks, instead of more traditional banking services.
India and other developing nations have also run several successful pilot programs using mobile in rural healthcare, education, agriculture, fisheries, trading, and business. For example, healthcare workers have been using mobile devices to create and share patient case studies, and send reminders for immunisations. Small farmers have been using mobile devices to monitor commodity prices and manage orders and deliveries. Myanmar can too benefit from such programs, helping accelerate its social and economic development.
Companies looking to invest in Myanmar should devote time and effort towards understanding how mobile can play a part in their investment agenda. Incorporating a mobile element into their marketing programs and products will enable companies to assist in the development of the community and engage with the Myanmar community. I look forward to watching Myanmar as it develops and reaches new heights.