Aussies swoon for light TV, news programming holds steady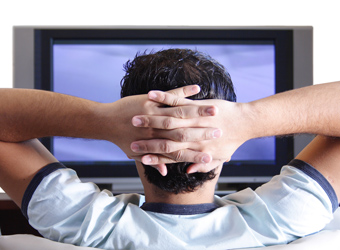 It seems more Australians are turning the television on to switch off, with viewership of light entertainment programming reaching new heights in May, according to OzTAM data released by Freeview.
The increase in viewership of light programs comes at the hand of an overall increase in TV watching, as well as popular new shows such as The Voice, but not at the expense of viewership of news and current affairs programming.
Ratings figures show that consolidated viewing of the 20 most-watched light entertainment programs across metro and regional audiences (including time-shifted viewing) grew from an average of 1.29 million in May 2011 to 1.59 million in May 2012. The average viewership of the top 20 news and current affairs programs also increased, albeit on a smaller scale, up from 1.38 million to 1.42 million.
According to the most recent Australian Multi-Screen Report, Australians spent around 100 hours a month watching traditional TV in the first quarter of the year, an increase of 1.2% year-on-year, showing that overall TV viewership is increasing.
Freeview puts the increased appetite for light entertainment down to popular new shows, along with the return of light entertainment favourites for their 2012 season. Nine's The Voice leads the pack, peaking at 3.4 million viewers and enjoying an average of 2.2 million viewers for the live shows.
"Australians in their millions tuned into light entertainment programs on Freeview in May, highlighting just how enthusiastic viewers are about the genre," general manager of Freeview, Liz Ross, says.
Seven's Australia's Got Talent and Dancing With The Stars were the second and third highest ranked programs in the light entertainment category, commanding peak audiences of 2.1 million and 1.7 million respectively.
In news and current affairs, Seven's Sunday News pipped Nine's at the post in peak audience figures for May, reaching 1.52 million compared to Nine's 1.50 million. 60 Minutes ranked as the highest rating current affairs program, with a peak audience of 1.21 million, ahead of Today Tonight, on 1.13 million, and A Current Affair, on 1.08 million.
ABC's nightly news peaked at 0.98 million, while Ten's hit a high of 0.72 million viewers.
Ten's newsy current affairs experiment The Project was categorised as light entertainment by OzTAM and peaked at position 20 in the category for May with 0.66 million viewers.
Australian drama dominated the light entertainment category in May, with 22 of the 25 most-watched programs locally produced.