Let's create the retail stores of the future now, not later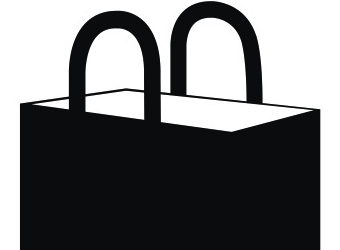 This article was first published in the May 2012 issue of Marketing magazine.
The shopping experience was once a special outing to look forward to, something to be shared with family and friends that would deliver a memorable event to heighten all the senses.
As far back as the 1800s, early consumers saw a shop window as more than a display space. It was a window into another world full of excitement and anticipation. Browsing and choosing products was a handson activity tailored to your needs and customer service was on a first name basis.
These memories and experiences come from a time when shopping was far less complex and sophisticated, but when the experience was perhaps at its most pure and vibrant.
The physical bricks and mortar environment has always provided focus and context for customer engagement and as economies have evolved so too has the form and function of the retail store.
Independent retailers have rapidly declined to make way for shopping centres and national and international chain stores, as consumers push for convenience and brand confidence.
With economic concerns driving prices down, so too has the investment in the physical store been driven down and shoppers are increasingly turning to alternative channels like the internet to browse, compare and ultimately purchase.
But is this really what we all want?
This rapid change has arguably brought with it a new dynamic I like to call 'vanilla retailing', where every experience is pared back to its minimum and controlled to a point where there is no individuality, personality or creativity left.
Working within advertising agencies has also taught me that the creative minds in this country often give up on the retail space because of these constraints. The physical bricks and mortar is seen as a place where creativity is stifled and consumer influence is low.
Sadly, this opinion is often shared by the marketers too; this means budgets are often cut in this area and the net effect is 'vanilla retail'.
So what can be done to reinvigorate the retail space at a time when multi-channel retailing is growing, consumers are more connected than ever through the growth of smartphones and social media and time is at its most precious?
We need to make every moment count within the retail environment and give consumers something they aren't expecting, something new and different, something that connects with them on multiple levels and will get them talking in a positive way to family and friends.
Brand experience or experiential marketing as a discipline has gained ground in recent years, driven mainly through enhancing traditional event or public relations activities outside the store to ensure that brands are doing more and speaking less.
But why not apply this thinking inside the store? At the heart of it, experiential marketing appeals to a variety of senses and seeks to gain both an emotional and rational response from a consumer.
Because experiential marketing connects with the consumer on multiple levels you are able to make a connection quickly and seamlessly and gain valuable time with them that other mediums struggle to do.
One of the challenges often mentioned when discussing marketing activities inside a store is space: there is never enough of it. But the fact is, as a retailer, this is the only space that you can truly control. It comes down to choosing how to use that space most effectively.
Imagine if the store format was reinvented, product was still displayed, but the environment felt more like a unique experience, an event that changed regularly and showcased something new and different.
I admit this thinking challenges the standard strategic metrics applied to retail space design of sales return per square foot, but is it possible that this radical approach could in fact create a better experience for customers and result in an increase in foot traffic, loyalty and, ultimately, sales?
But how do you reinvent your retail experience and appeal to tomorrow's consumer now?
The first step is to embrace this new world we live in and open your eyes to the concept of creating a unique brand experience in your stores that will most likely break all your previous rules.
Design plays a big part, as well as product display, communications, staffing and promotions, but other disciplines should also be introduced, including events, experiential and digital – disciplines that traditionally are focused outside of the store.
Digital integration in-store should be focused in two parts. There is the drive for social media and online channels, connecting your customers before, during and after their store visit and extending the in-store experience. But you also need to consider with this the integration of bleeding-edge innovation and technologies as a form of 'handson' communication with consumers while they are inside the store.
As the lines between the virtual and physical environment converge, so too must the communication methods we use in retail. Showcasing your products and services via technological displays and experiences in-store will often result in a unique and customised experience for the customer that enhances word of mouth and social media amplification.
But we shouldn't forget our consumers have five senses and, to create a memorable brand experience, we should always aim to connect with as many senses as possible.
This can of course be done through traditional approaches such as making the product more accessible and tangible, creating eye catching displays and point of sale, introducing digital screens with moving imagery rather than static and providing product sampling and demonstrations.
But would it surprise you to learn that technology exists now that can be used as a tool to enable you to communicate with multiple senses in-store?
Scent machines dispersing realistic scents, touch films turning surfaces into touch screens, gesture and voice controlled communications, sound devices for directing sound or turning windows into speakers, facial recognition tracking to tailor a digital message based on who is looking at it and augmented reality creating a three-dimensional experience from a two-dimensional object.
These are just a small selection of tools that are out there for marketers and agencies to tap into to reinvigorate the retail space and create unique and memorable brand experiences we can all enjoy.
Let's turn vanilla into every flavour you can imagine. I'm talking about a revolution!