Australia a dominant force in product placement: interview with president of PQ Media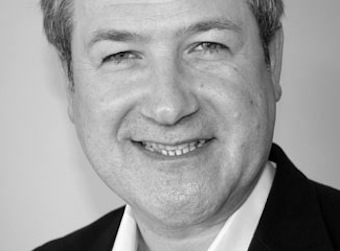 Australia has experienced a spectacular rise in product placement spend, and is now the dominant market in the Asia-Pacific region and fourth largest globally, according to latest figures from PQ Media.
In this exclusive interview Patrick Quinn, president of leading industry research company, PQ Media, shares with me his insights and views about the product placement and branded entertainment industry in Australia.
Michael Byers: Australia has seen a spectacular rise in product placement spend, becoming the largest market in the Asia-Pacific region in 2011 according to PQ Media's 'Global Product Placement Spending Forecast 2012-16′. Do you have any insights as to why this growth is occurring? 
Patrick Quinn: Australia became the largest product placement market in the Asia-Pacific region in 2011, when spending increased by 11% to $243 million. Growth has been fuelled by a relatively strong economy, robust gains in TV brand integration and relatively relaxed product placement regulations, in parallel with the global re-emergence of product placement. Emerging trends, such as media fragmentation and the increased use of ad-skipping technology are seen to be driving this renewed interest.
Australia also benefits from being home to global media companies, such as News Corporation, which has leveraged its US success of branded entertainment programs, such as American Idol and developed Australian versions. Australian brand integration also received a boost in 2011 from the 'Reality TV Insights Survey', which found that 60% of Australian viewers bought products seen on reality programs and that audience figures increased for reality programs filmed in Australia, therefore prompting brands to pursue more deals with producers.
Are there any specific differences between the Australian marketplace and other countries?
Australia's geography plays a key role in media buying trends because much of the population is located on the Eastern seaboard – Sydney, Melbourne and Brisbane. As a result, most of the branded entertainment is geared towards the demographics and psychographics of this audience, unlike the US, having many large and diverse markets countrywide. Following global trends, Australia has seen a rise of product placements in music videos but the Advertising Standards Bureau has raised concerns about an increase in alcohol-related placements, particularly integrations planned to air on Saturday mornings – these timeslots being reserved for children's programming and therefore being unsuitable for such placements.
The figures for product placement are impressive. Are you able to provide some insight into how PQ Media collects the data?
The driving force behind PQ Media's data and insights is proprietary research methodology. We use a predictive econometric system that encompasses several unique databases which are used to define, map and forecast global spending, usage and exposure across all digital and alternative media. In conjunction with this we also have a panel of media industry experts – these opinion leaders providing ground-level insights to help us close data gaps and understand the key nuances across each global market.
This combined approach enabled PQ Media to become the first to define, structure and size the global product placement/branded entertainment market a decade ago. New opinion leaders are greatly valued and we would like to hear from media and entertainment stakeholders in Australia who could provide expert opinion that will help strengthen PQ Media's research.
PQ Media is a highly respected industry research company in the US – do you have interest from Australia for your data?
PQ Media has seen a growing demand for digital and alternative media data and insights from Australia, since publishing the 'PQ Media Global Product Placement Forecast 2006′ – the first global media research report. As the media, entertainment and technology landscape evolves we envisage an increase in demand from organisations seeking credible and actionable intelligence in markets where such data is sparse or nonexistent.
Are you planning to run a product placement report for Australia?
The new 'PQ Media Global Product Placement Spending Forecast 2012-16′ features an entire section dedicated to the Australian market, including data tables, analysis and forecasts covering the 2006-2016 period.
Can you suggest any global placements trends that Australia should be monitoring?
Australian media companies should keep an eye on the emerging branded entertainment opportunities through online, mobile and music media, particularly ways in which product placement via these media can add value to their integrated media solutions. For example, software publisher MirriAd has worked with the Seven Network on programs like Home and Away and Packed to the Rafters, to digitally insert placements on products, such as a logo on a champagne bottle. This type of digital integration can translate well when programs are leveraged for viewing through digital and alternative media platforms.
Do you envisage Australian product placement continuing to rank well in the next few years?
PQ Media anticipates that Australia will remain among the world's five largest product placement markets and continue to lead the Asia/Pacific region. It is envisaged this position will most likely be driven by double-digit growth across the categories of TV, internet, mobile media and recorded music.