Australia Post targets small business and digital start-ups in new ad campaign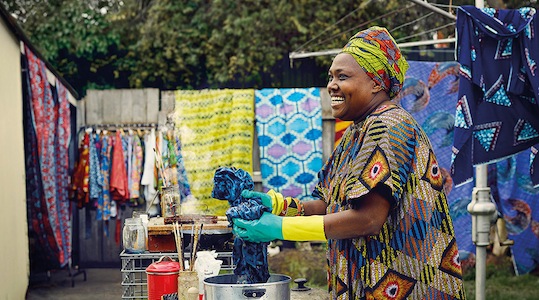 A new campaign from Australia Post champions small businesses Australia-wide, offering digital and delivery management solutions. The campaign has launched with a 60-second film, which showcases small Australian  businesses of all kinds, such as a family dyeing fabrics in their backyard, a designer making sketches in her bedroom, the sewing of plush koalas in a kitchen and the handcrafting of porcelain models, handmade shoes, fishing lures and leather whips in a range of garages, workshops and outdoor settings. The aim is clearly to appeal to a new demographic of business owners, manufacturing and crafting product, selling online and delivering to customers. With its existing networks and infrastructure, Australia Post presents itself as the "business behind small business" offering its services to help grassroots businesses start and grow online, and deliver to their customers.
It will also include TV, social and digital media spots – most notably on eBay – as well as outdoor and in-store at Australia Post outlets and across Australia Post online avenues.
Created by GPY&R and directed by Stephen Carrol of Revolver Films, it is the first of a longer campaign featuring Australia Post's "we love delivering" branding line.
Matt Farrugia, managing partner at GPY&R, says, "as our world becomes increasingly driven by digital enablement, Australia Post continue to develop scalable, adaptable, indispensable services for their customers and community".
It offers business owners the ability to set up an online shop or link to existing eBay, Good Spender or Farmhouse Direct accounts via their small business hub, and manage customer orders, plan parcel pickup, and customer notifications online.
"The digital age provides an amazing new set of opportunities for small businesses everywhere underpinned by the creativity of Australians and the ecommerce services of Australia Post," says Greg Sutherland, Australia Post chief marketing officer and executive general manager consumer and small business.

Australia Post small business – takes on the world
60 second film

Australia Post small business – network and sending
15 second network spot

Australia Post small business – international market
15 second international spot

Australia Post small business – using eBay
15 second eBay spot