Brain Trust: Tips for getting the best out of multiple agency partners
Knowledge is best shared. Brain Trust is where we ask a panel of marketers to give us their inside tips on a challenge that marketers face. Today we're asking:
"How can I get the best out of my multiple agency partners?"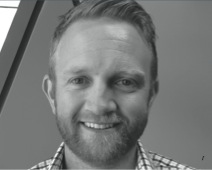 Andrew Wynne, GM business development, NAB
So you've got more than one agency partner and you don't know what to do with it? Sounds familiar. While I wouldn't pretend to have always had success, I have learned some lessons along the way:
Tension – The reality is, when you've got more than one agency working on a brief, that there will be tension. The best way to make the relationships work is to get used to the tension and don't think that if everyone smiles it's going to be OK. The best agencies have great creative talent, often with healthy egos that naturally bring competition and a wrestle over creative control. Harness it, as competition and tension will often lead to the best creative.
Clarity of scope – One of the biggest crimes I think I have committed as a client is not spending the time clarifying who you're looking to for what. The brief is more crucial than ever in this regard. Not only will ambiguity increase tension, it will create more work (for you) than it solves. Don't leave it in the 'they will work it out' column. Set the scope and, importantly manage it – someone will always overstep the boundary.
Competition – I'm sure lots of businesses that have multiple agency partners have explained away multiple invoices to agencies to finance guys using the argument of 'competition is good for everybody'. That may be so, but if you want a panel who competes, ask for a panel who compete. Not just a couple of agencies who you expect to work together to make you look good. Tell them what's at stake and, importantly, what's to gain. If you want them to co-create – don't make them compete.
Shared purpose – We live in the world of 'modern leadership', so ask yourself the question: when was the last time you approached agency relationships like your own team, and spent the time to build trust and strong relationships? Set aside time to build this team, establish shared objectives and agree on the definition of shared success. And, importantly, when you achieve it celebrate like you would with your team today.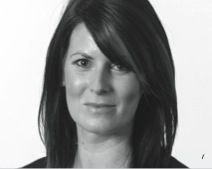 Amanda Leaney, former national digital and network marketing manager, Subaru Australia
The key to achieving a cohesive and collaborative team lies in the people you employ on your account and the leadership they receive from you, as well as their management team. There are seven key points to consider:
1. Build relationships with each agency's management team
Confirming management understands and supports your business goals, business structure and preferred agency partner structure is a huge part of developing a cohesive and collaborative environment.
2. Integrate the agency partner team members into your business
The agency partners and their team members employed on your account should be regarded as an extension of your marketing team.
3. Ensure there is recognition and respect for each agency partner's talent
As each agency partner offers a unique set of skills, it is incredibly important that each agency appreciates the other for what they bring to the table.
4. Create a collaborative and transparent environment
Create open lines of communication, provide clear objectives and goals, evoke discussion and encourage participation.
5. Nurture and harness the agency partners' teams' skill set
It is important to focus on the growth of your agency partner team members as well as your own team. Be involved with their performance and talent reviews and help plan their development. Your goal is to keep them on your account, grow with your business and maintain the existing relationships with other agency partners.
6. Evoke passion for your brand
Get your agency partners involved and engaged with your brand. Let them experience it the same way your customers do.
7. Render agency partners accountable for the results of the business
To receive 100% engagement in the process by partners, ensure they own the result too. Lift the horizon from campaign initiatives to business goals and objectives.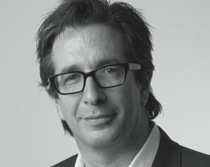 Darren Woolley, founder and regional managing director, TrinityP3
There are typically three common flaws in the way marketers manage agencies on their roster that are counter to collaboration, alignment and performance. The following thoughts can be implemented to remedy existing roster issues or to establish a high-performing roster.
Flaw 1. Lack of clearly defined roles and responsibilities
Often agencies are added to the roster without a clear definition of their roles and responsibilities. By clearly defining the functions to be provided by each agency, all agencies have the security to operate within these requirements and not be concerned with other agencies on the roster eroding their position on the roster.
Flaw 2. Misaligned remuneration and rewards
Most practices reward the agency for the amount of work they do and not the value they contribute. This means that for agencies to increase revenue they need to take on additional work, usually at the expense of other agencies on the roster. This competitive environment is counter to collaboration, which requires trust between the parties.
The solution is to identify the key strategic agencies and to develop a performance-based bonus scheme that rewards the agency. Rather than having different KPIs for each agency, all share common KPIs based on value creation to share in the performance they deliver together.
Flaw 3. Lack of regular structured, open, honest and collective feedback
Many marketers will fall for the trap of providing feedback to the agencies on an adhoc basis. The problem with this is that it will focus on immediate issues and problems and rarely addresses any long-term or underlying issues.
A regular (quarterly or six-monthly) structured review with all agencies participating allows all parties to participate in addressing issues and identifying opportunities for greater efficiency and effectiveness.
Craig Hunter, managing director, Blacksheep Strategic Group
Getting the best from multiple agency relationships requires honesty and good process. All agencies want to add their name to the creative solution (while trying to ignore what their fellow agencies have come up with)! The right 'process' with 'honesty' will result in you getting the absolute best from all your partners. Honesty is fairly obvious; here's some practical advice on process.
Who's in charge? 
Obviously it's you, but what structure, or framework are you going to operate within? A lack of definition of roles will result in every agency trying to fill in the gaps. There are 'horses for courses' – just set the rules and the course early.
Collaborative workshops
Conduct multi-agency strategic workshops upfront. If every one of your partners gets on board early, then there will be a lot less pulling in different directions and more successful outcomes. Successful in terms of relationship management, because everyone gets to set direction, but, more importantly, you will get an effective campaign through multiple channels.
Define objectives together
Simple and obvious, but rarely done, hence its inclusion. What do you want to do as a result of the marketing – some estimated figures over time and consumer attitudes and/or behaviour goals.
Open creative reviews
As the project develops set 'project markers' where your wider multi-agency team comes together to show thinking/ideas and execution – as it develops. You will avoid seeing print ads for what media thinks is ostensibly a radio and digital campaign.
Finally, do not 'expect' agencies to work together
It makes sense and the changing world requires collaboration, and it is better to be in the collective than not. But, being honest, agencies will not willingly work together for you. If you want to manage multiple agencies, you have to manage the agencies in the process.