Brand promises and the customer experience gap
Today's consumers expect promises to be kept. Delivering on brand promises, writes Alex Allwood, is fundamental to unlocking customer value.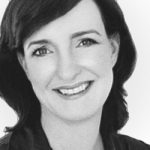 There are no truer words spoken than those by Coca-Cola's president Muhtar Kent, who says, 'If a good brand is a promise, then a great brand is a promise kept.'
A great brand promise connects a brand's purpose, value and positioning to articulate what customers can expect to receive in their interactions with a brand and why it's worthy of consideration.
Sometimes articulated in a strapline, a promise signifies the value that's created when the customer engages with a brand. While brand purpose inspires an organisation to do what it does, a brand promise delivers the value in the customer experience.
The customer relationship has become increasingly complex. Changing technology, disruption of traditional business offerings, shifts in customer purchasing behaviour and the role that brands play in people's lives translates into brand behaviour that's not always in sync with customer expectations.
Only very recently, The Coca-Cola Company changed its promise from 'Open Happiness' to 'Taste the Feeling'. The Open Happiness promise was built on the back of a social purpose – emotionally connecting the brand with consumers by positively impacting society.
Coke's 'Small World Machines' is an example of how the brand was attempting to influence social change in the world by endeavouring to alleviate the political and religious tensions between India and Pakistan.
However, with the mounting global backlash against the consumption of sugary drinks and the negative impact of these on people's health – ultimately what becomes apparent was the gap between the authenticity of Coke's 'Open Happiness' promise and the brand's obligation to do the right thing for its global consumers.
Coke's new promise 'Taste the Feeling' returns the brand to the rational territory of thirst-quenching benefits. Within hours of launching consumer cynicism bubbled up with a few rebellious detractors hijacking the launch and ridiculing the brand by captioning their feelings over Coke video clips and then sharing the content on social media.
Today, brand leaders need to pay close attention to disparities in the promises the brand makes and what the customer experiences. A study by management consultancy firm Bain found that 80% of companies believe they offer a superior proposition. However, only 8% of customers held that same view – Bain coined this disparity the 'delivery gap.'
An effective approach to improving customer value is to ensure that the brand promises made are the promises kept. What's required is an outside-in, customer-centred approach to designing interactions that meet customer expectations, are aligned with the brand promise and can be delivered seamlessly.
In practice, creating promises is easy – fulfilling those expectations is where the hard work begins. Most organisations are not built to deliver a great customer experience aligned with a promise – out-of-date processes, legacy systems and technologies, internal silos and product-centric rather than a customer-first culture provide inconsistent interactions that fall short of the brand promise.
Leading customer-first brands have engaged employees who are empowered by the company's purpose. They are united by the brand's customer experience vision and understand the role they play in delivering the brand promise.
Importantly, these leading brands recognise the fundamental relationship between employee engagement and customer experience. They help their employees deliver the brand promise by ensuring they have the right people in the right roles; they've developed internal processes and systems to help them do a great job, and they're committed to customer training programs.
Global brand Starbucks' customer experience strategy has employee engagement as a central tenet of delivering great experiences – its corporate website proudly states, 'when we are fully engaged, we connect with, laugh with and uplift the lives of our customers – even if just for a few moments. Sure, it starts with the promise of a perfectly made beverage, but our work goes far beyond that. It's really about human connection.'
The brand promise of a 'perfectly made beverage' reflects the importance of beverage personalisation to its customers. To deliver a superior customer experience Starbucks fitted 500 locations with Clover coffee machines, a cloud-based system that tracks customer preferences.
Starbucks is set to further improve its customers' experience with an investment into public wireless charging. The brand is currently trialling its new wireless charging system and in the near future, customers will sip a custom-made coffee while charging up their mobile device for free.
Brand promises matter to customers – designing and delivering experiences that deliver the promise are fundamental to unlocking customer value – and, for today's brand leader, that adds up to engaged customers that talk positively about the brand.
_
Alex Allwood is the author of Customer Experience is the Brand and the CEO of The Holla Agency, a firm that specialises in customer experience.